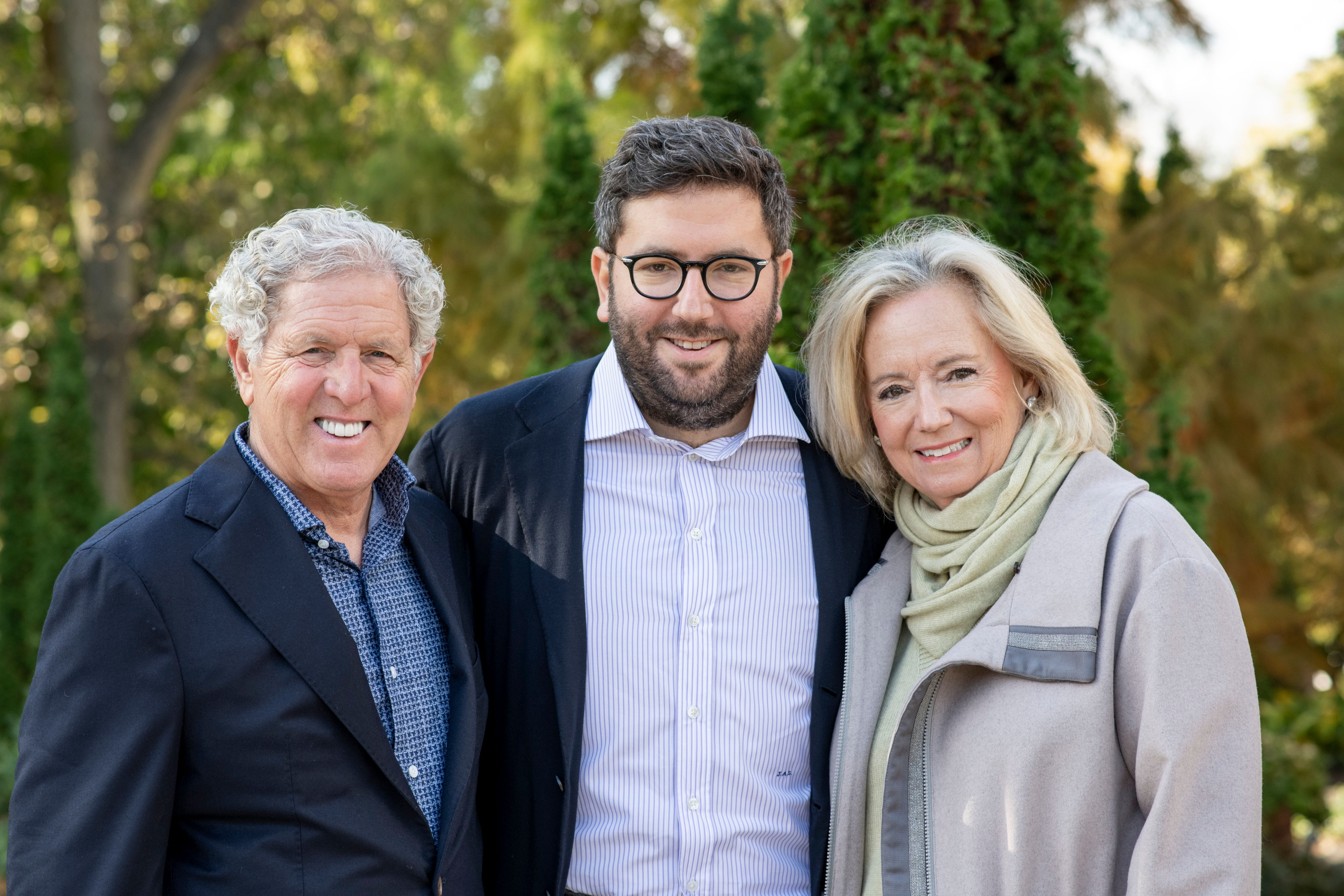 The Jeffrey Schottenstein Program for Resilience
The Jeffrey Schottenstein Program for Resilience supports students at The Ohio State University facing mental health challenges and provides them the tools for a lifetime of mental wellness. Spearheaded by Jeffrey Schottenstein, the $10.15 million gift is the most recent in a long tradition of philanthropic support by the Jay & Jeanie Schottenstein Family Foundation. The Schottenstein family is passionate about Ohio State. Jeanie Schottenstein is a graduate and two of the Schottenstein children attended Ohio State. Jay Schottenstein's parents and siblings have philanthropic ties to the university as well: The Jerome Schottenstein Center bears his late father's name and opened in 1998 after Jay pledged a donation to help build it. Jay and Jeanie Schottenstein have a long history of supporting Ohio State through gifts to the Heart and Vascular Center and volunteerism – Jay is a former member of The Arthur G. James Cancer Hospital and Richard J. Solove Research Institute Foundation Board and Jeanie served on The Ohio State University Foundation Board.
This latest gift not only continues that tradition, but expands the engagement of the next generation as Jay and Jeanie Schottenstein's children lead new philanthropic efforts. In partnership with the Ohio State Department of Psychiatry and Behavioral Health (external link), the Jeffrey Schottenstein Program for Resilience was created to support students across The Ohio State University (external link) campus and The Ohio State University College of Medicine (external link) and serve as a model for other institutions nationwide.
Photo: Jay and Jeanie Schottenstein with their son Jeffrey (center)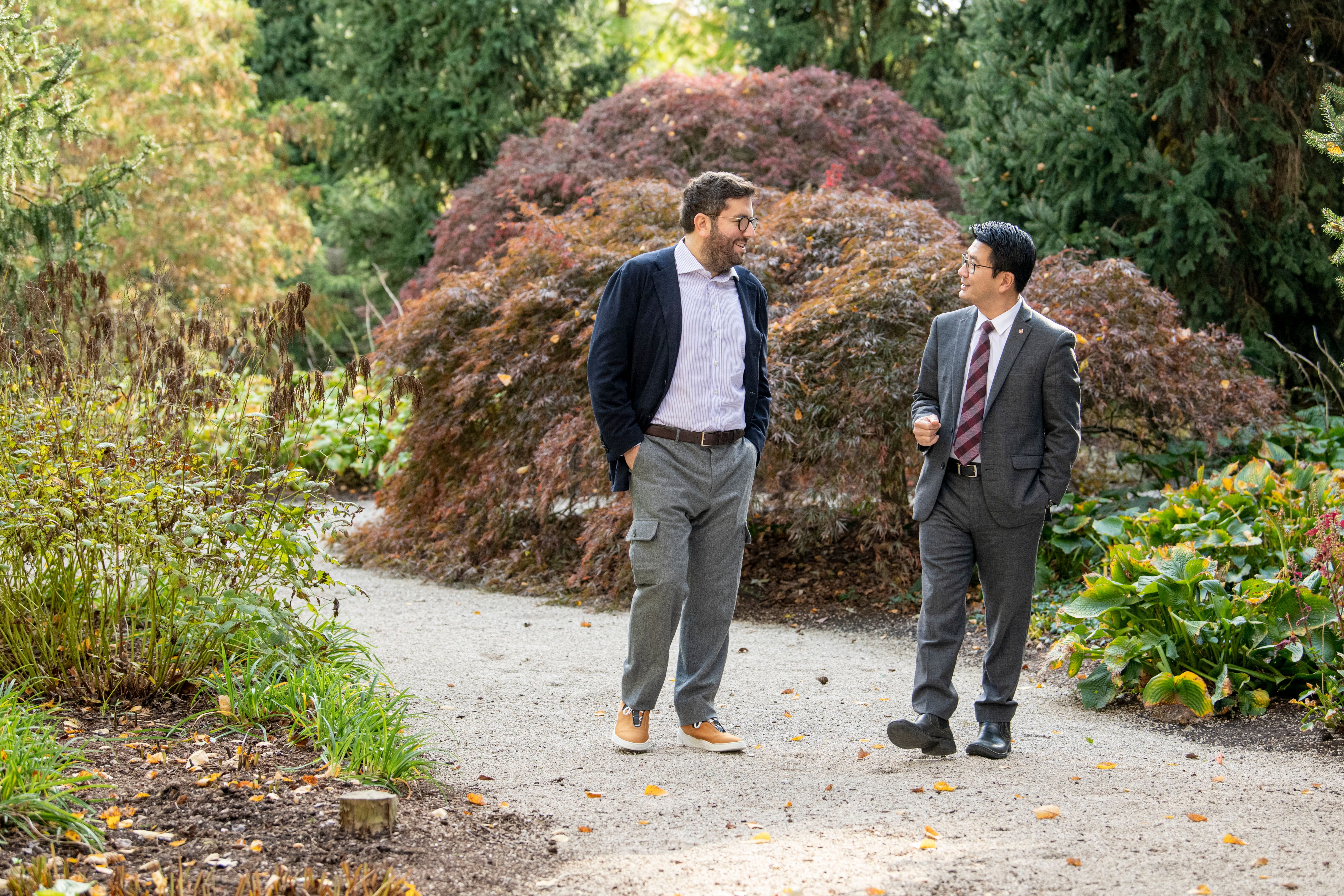 A holistic, skills-based wellness and resilience-building program
Jeffrey Schottenstein recalls how when he was a freshman at Ohio State, his anxiety and depression intensified. At the time, he didn't know that 73% of his peers experienced some sort of mental health crisis during college. Or that nearly a third struggle with mental health – often silently, because half go untreated. Today mental health issues among college students are exacerbated by the pandemic.
"Living with mental health challenges can be an incredibly lonely and isolating experience," said Jeffrey Schottenstein. "Even with increased openness about mental health, there's a quiet stigma that needs to be eliminated so we can improve access to treatment. This holistic, skills-based wellness and resilience-building program is what I desperately needed when I was on campus. It's personal, to be sure, because I never want another young adult – or anyone – to feel alone."
"Jeffrey wanted a program where people could go without a stigma," said Jay Schottenstein. "One of the most important reasons our family is involved in this is because we believe that what we are doing can hopefully take the stigma and shame away."
Photo: Jeffrey Schottenstein and Dr. Luan Phan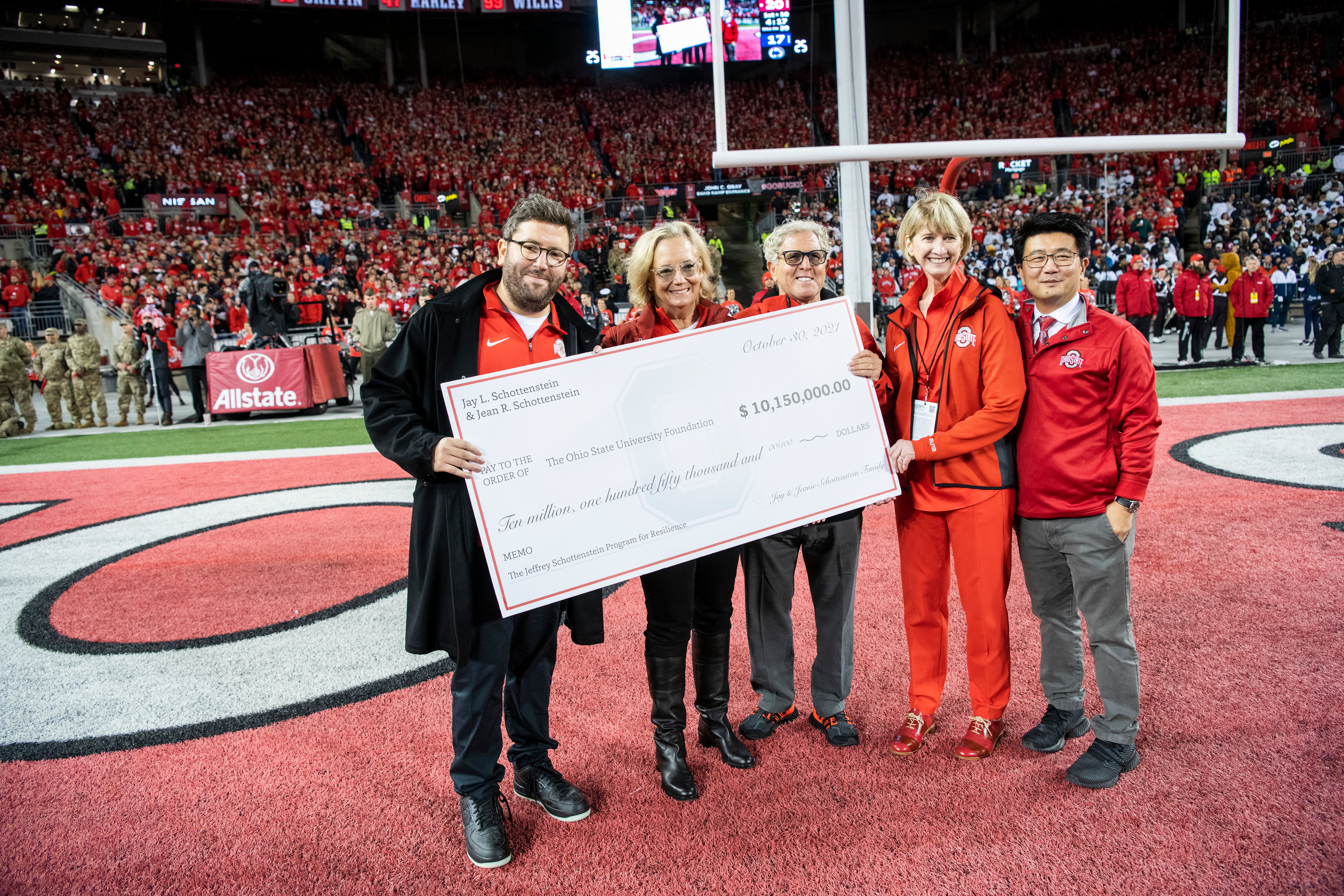 Outside the box
Dr. K. Luan Phan (external link), professor and chair of Ohio State's Department of Psychiatry and Behavioral Health, will lead the program. Phan and his team will coordinate with leaders across the university to build a resilience program that includes a marketing campaign to fight against the stigma associated with mental health and educate Ohio State students on ways to reduce the shame that comes with mental health challenges.
"This program is really going to be outside the box in terms of its thinking and its approach in how we tackle the many mental health challenges that face our society, our families and our communities," Phan said. "People often don't know where to go, and when they don't where to go, they feel alone, isolated and they wonder whether treatments will help. Having a program that brings people in and makes them feel less alone and less ashamed of what they're going through will be very helpful."
Photo: Jeffrey, Jeanie and Jay Schottenstein present a check to President Kristina Johnson and Dr. Luan Phan on the field at Ohio Stadium during the Oct. 30 Ohio State-Penn State football game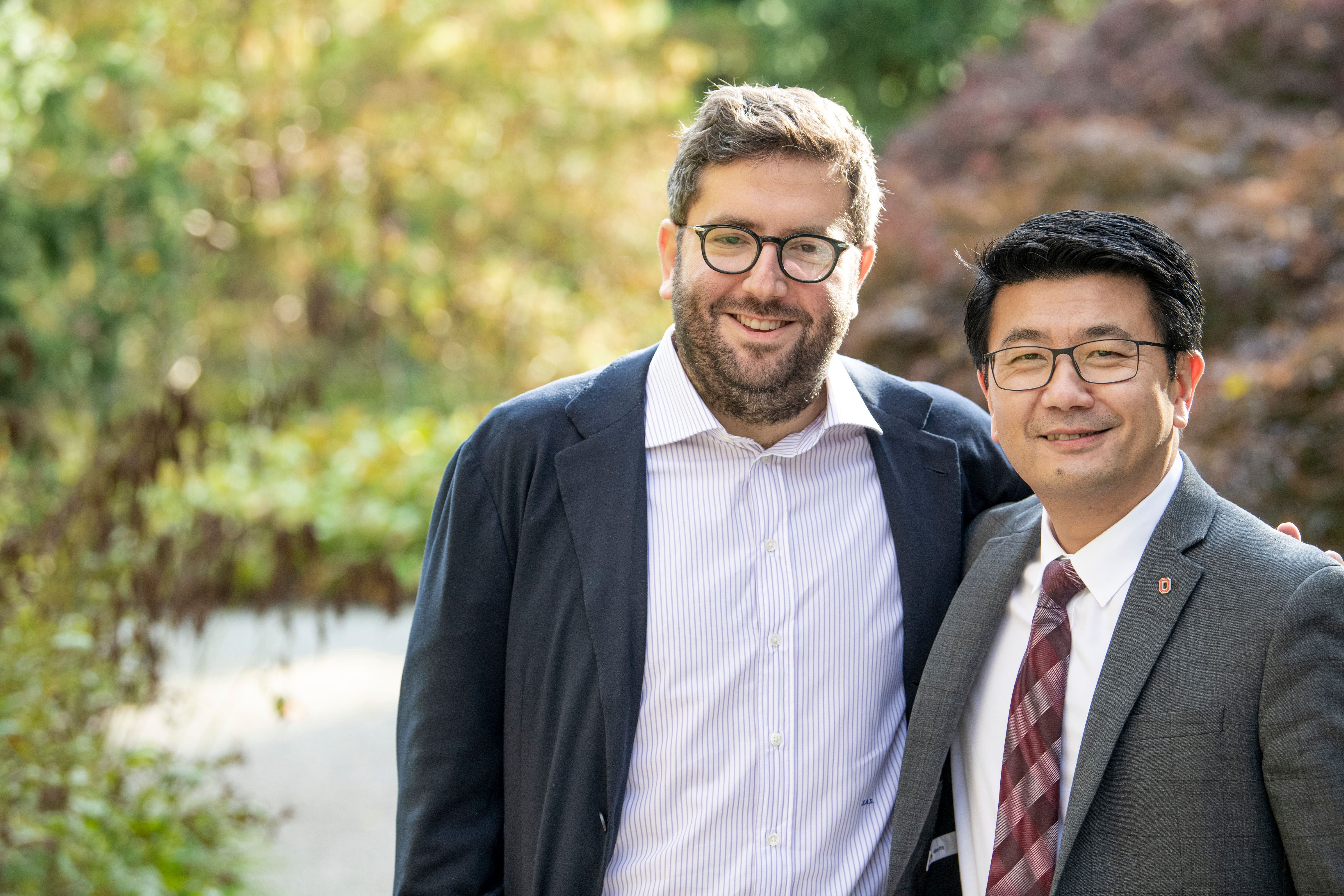 Paying it forward
Other highlights of the program include:
Offering services that cultivate resilience to help students be better prepared for adversity and stress, and more equipped to bounce back afterward.
Conducting research to illuminate and teach how to tap into the healing potential of the brain and develop social, emotional and cognitive resilience skills.
Training a new generation of mental health advocates and providers on this new model of care.
The Ohio State University shares the long-standing commitment of the Schottenstein family to create resilient communities. The collective challenges of the past year and a half underscore the importance of providing students with tools to navigate stress and bounce back from adversity — both during their time at Ohio State and long after they graduate.
Said Jeffrey Schottenstein, "I was raised from a very young age by my parents with the mindset of paying it forward, giving back."
Photo: Jeffrey Schottenstein and Dr. Luan Phan