Exciting news about our 2022 Operating Without Limits Symposium
We're back in person and better than ever! The Department of Surgery is excited to invite students, residents, fellows and practicing physicians to our annual event discussing–and celebrating–topics related to our increasingly diverse field.
Due to COVID-19 concerns, we request that all attendees provide proof of vaccination to attend.
About the symposium
The Operating Without Limits Symposium aims to explore diversity, equity and inclusion issues facing aspiring and practicing surgeons. We hope to provide insight into the current state of our field and practical tips for being successful in surgery regardless of race, religion, gender, sexual orientation or background. While aimed at underrepresented populations, this conference can benefit anyone interested in a surgical career.
This daylong course comprises invited speakers, panel discussions and small group sessions that will give attendees the chance to engage with each other and with our speakers about important topics such as navigating microaggressions, mentoring and networking strategies and how to approach research. The day will culminate in a networking happy hour where attendees can meet and mingle with surgeons of all levels and experience. Please join us!
Event date and location
Operating Without Limits (OWL): Advancing Surgery for All
Saturday, April 16
8:30 a.m. – 4 p.m. (Registration begins at 8 a.m.)
4-5 p.m. – Happy Hour and Networking
The Ohio State University
Longaberger Alumni House
2200 Olentangy River Road
Registration
$75 for attendings
FREE for undergraduates, medical students, residents and fellows
For more information
Contact Heidi Pieper
614-293-7399
Photos from past symposiums
Great discussions during a breakout session.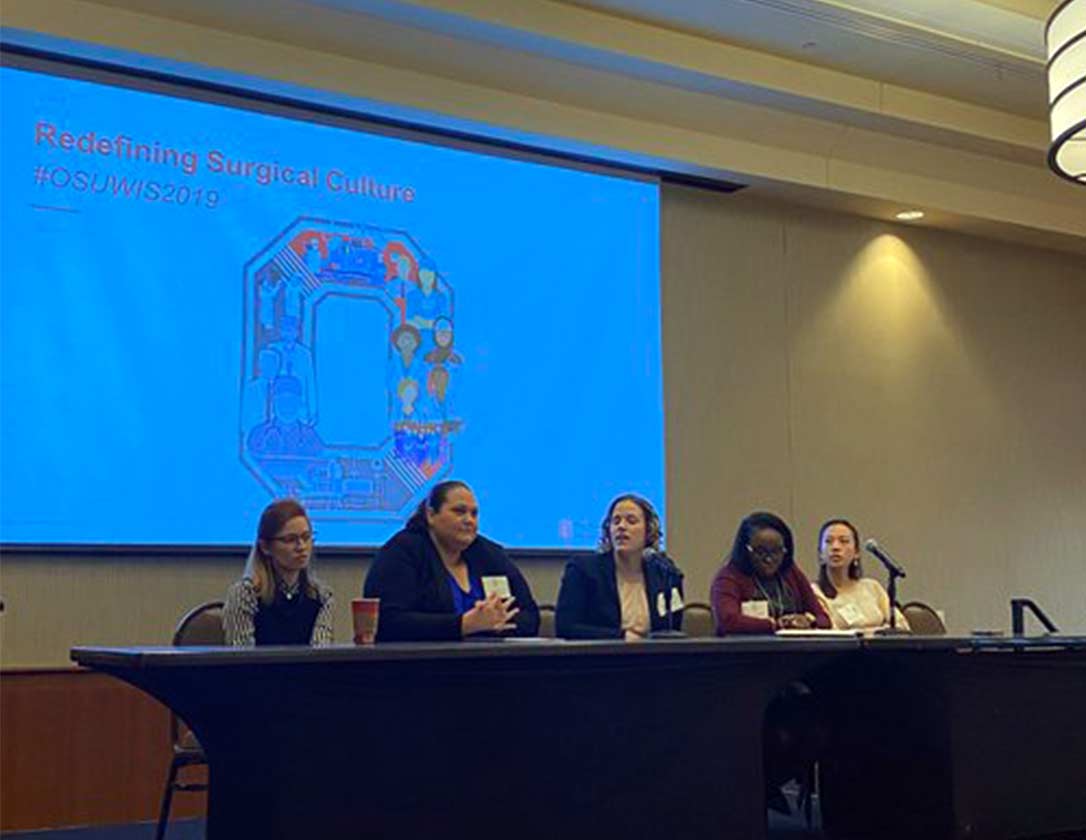 A resident panel giving advice about navigating mentorship relationships.