Our Awards
Our 2020 College of Medicine Alumni Award Winners were celebrated in a virtual ceremony on Aug. 6, 2020.
View the virtual ceremony page
Alumni Achievement Award
Donna Caniano, MD, '83 Res
For Donna Caniano, a career in academic pediatric surgery includes a legacy of mentorship at The Ohio State University College of Medicine, and contributions to graduate medical education and the field of pediatric surgery. In 1985, Caniano joined the Ohio State College of Medicine faculty as an assistant professor in the Division of Pediatric Surgery in the Department of Surgery. In 1999, she was appointed the H. William Clatworthy Jr. Professor of Pediatric Surgery, and surgeon-in-chief and chair of the Department of Pediatric Surgery at Nationwide Children's Hospital. In 1996, Caniano established the first White Coat Ceremony at the Ohio State College of Medicine, when she was director of the Medical Humanities Program. Her strong interest in surgical ethics—a trailblazing effort at the time—led to numerous national and international speaking engagements.
During Caniano's career she was responsible for mentoring the development of 25 pediatric surgeons. She received The Distinguished Educator Award in 1998 from the Ohio State College of Medicine and the Arnold M. Salzberg Award for Mentorship in 2014 from the Section on Surgery of the American Academy of Pediatrics. In 2015, The Ohio State University Wexner Medical Center Department of Surgery named the annual Donna A. Caniano, MD, Women in Surgery Lectureship in recognition of her legacy of mentorship and promotion of the surgical careers of medical students, residents, fellows and junior faculty.
Leon McDougle, '89 MD
Leon McDougle is the first African American professor with tenure in The Ohio State University College of Medicine Department of Family Medicine and the first chief diversity officer—what he calls the "the chief collaborating officer"—for The Ohio State University Wexner Medical Center.
A graduate of the University of Toledo and Ohio State College of Medicine, McDougle completed his family medicine residency at the Naval Hospital Camp Pendleton in California, and earned a Master of Public Health from the University of Michigan School of Public Health, Department of Health Management and Policy. Recognized among the top 10% of physicians nationally for patient satisfaction, McDougle is president-elect of the National Medical Association (NMA). He was installed as the NMA's 121st president on Aug. 3, 2020, during the organization's 125th anniversary.
McDougle is a past chair of the Association of American Medical Colleges (AAMC) Group on Diversity and Inclusion. His AAMC leadership includes faculty service for the Healthcare Executive Diversity and Inclusion Certificate Program, Minority Faculty Leadership Seminar, and Mid-Career Minority Faculty Leadership Seminar. He also directs several workforce diversity programs, including the MEDPATH Postbaccalaureate Program. McDougle is a diplomate of the American Board of Family Medicine and fellow of the American Academy of Family Physicians. A member of the Rhema Christian Center, McDougle is also a member of the Alpha Omega Alpha Honor Medical Society and the Association of Military Surgeons of the United States. A native of Sandusky, Ohio, McDougle and his wife, Natasha Jones-McDougle, are the proud parents of Peri and Autumn.
Early Career Achievement Award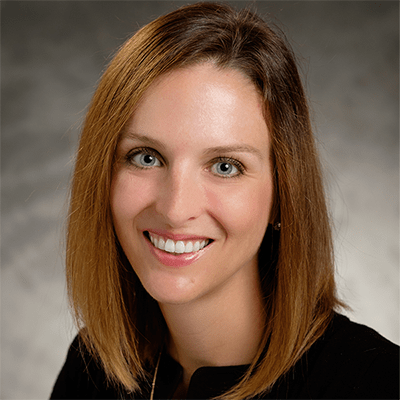 Tammy Kindel, '05 MD, PhD
Tammy Kindel's passion for the practice of bariatric and metabolic surgery early in her career has already made her a national leader in the field. An associate professor of surgery at the Medical College of Wisconsin in Milwaukee, Kindel is also director of the bariatric surgery program at Froedtert Hospital and the Medical College of Wisconsin.
Kindel completed her general surgery residency at Northwestern Memorial Hospital in Chicago, followed by a fellowship in minimally invasive and bariatric surgery at the University of Nebraska Medical Center in Omaha. During residency, she obtained a PhD in pathobiology and molecular medicine from the University of Cincinnati, studying the mechanisms for glucose homeostasis improvement after bariatric surgery. Kindel has a translational science laboratory studying metabolic surgery and cardiovascular disease and has received over $1 million dollars of intra and extramural grant funding, including an NIH/NHLBI K08 grant and the American College of Surgeons George Clowes Career Development Award. In 2019, she was awarded the Young Researcher Award from the Society for American Gastrointestinal and Endoscopic Surgeons in recognition of her significant clinical and/or basic science research, exceptional track record of publication and presentation at national meetings, and her dedication to an academic career.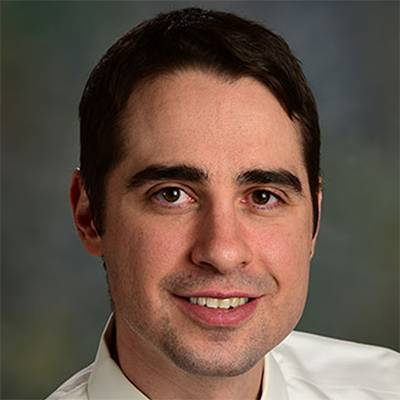 Patrick White, '07 MD
Patrick White's early career accomplishments include his role as chief medical officer for BJC Home Care and chief of the Division of Palliative Medicine at Washington University School of Medicine in St. Louis, Missouri. He is the Stokes Family Endowed Chair in Palliative and Supportive Care, and one of the youngest endowed chairs both at his university and nationally in the field of palliative medicine. As an academic leader, he provides clinical oversight to over 650 physicians, nurse practitioners, therapists, nurses and supporting staff at 14 hospitals. He has been published in palliative medicine, critical care, hospice and oncology journals with an interest in comparative effectiveness research, and co-authored one of the most popular books in his field. His work examines ways to optimally manage symptoms in patients with advanced disease.
White was recently appointed by the governor of Missouri to help lead Palliative Care and Quality of Life Interdisciplinary Council, and was selected by the federal Centers for Medicare & Medicaid as a technical expert to help redesign national quality standards at end-of-life. Named one of the 40 under 40 by the American Academy of Hospice and St. Louis Business Journal, White won the Missouri Distinguished Community Service Award from the American College of Physicians. Among his community service efforts, he is board chair for Gateway180, the largest homeless shelter in Missouri, which works to transition families out of poverty and into permanent housing.
Alumni Service Award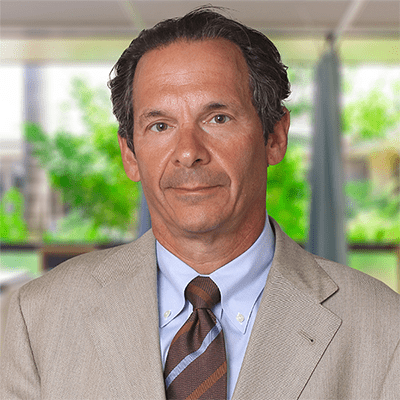 Andrew Glassman, MD, '85 Res
Andrew Glassman is professor of Orthopaedic Surgery and chief of Adult Reconstructive Surgery at The Ohio State University College of Medicine. As chairman of The Ohio State University Wexner Medical Center Department of Orthopaedics, he has instituted transformational initiatives, which include hiring diverse, accomplished faculty, mentoring trainees, and building a robust Adult Reconstruction service. His service to patients includes rewriting and expanding patient handbooks for total hip and total knee replacement, for which he received the Educational Excellence Award in 2012.
Glassman, who completed his orthopaedics residency at Ohio State in 1985, is a mentor to students, residents and junior faculty. He is a vocal advocate for gender equality, and has more than doubled the number of female orthopaedic faculty in the department. As a fellow of the American Academy of Orthopaedic Surgeons and the American Board of Orthopaedic Surgery, Glassman has served in a variety of leadership roles, including immediate past president of the Ohio Orthopaedic Society. In 2012, he received the American Academy of Orthopaedic Surgeons' Achievement Award in Recognition of Outstanding Contributions to the Profession of Orthopaedic Surgery. In 2013, he received The Ohio State University residents' Orthopaedic Educator of the Year recognition.
Community Alumni Award
Neal Birnbaum, '70 MD
A native of East Liverpool, Ohio, Neal Birnbaum has a long history of leadership in medicine as a clinician, educator and patient advocate. Since 1977, he has practiced rheumatology in San Francisco, where he is managing partner of Pacific Rheumatology Associates. Chief of Rheumatology since 1983, he twice served as chief of staff at California Pacific Medical Center and is clinical professor of Medicine at the University of California, San Francisco.
Birnbaum completed postgraduate training at the University of Pittsburgh, interrupted by military service that included a tour as ER director at the 483rd USAF hospital in Cam Ranh Bay, Vietnam. A strong believer in organized medicine, Birnbaum was president of the San Francisco and California Societies of Internal Medicine before spending 20 years in leadership roles at the American College of Rheumatology (ACR), serving as president 2006– 07. He was named an ACR Master in 2011. Recently, he completed 10 years as board chair of Brown and Toland Physicians, a 2,500-doctor IPA.
Recognized as a consummate clinician, Birnbaum also co-authored a book for patients and served as a longtime board member for the northern California chapter of the Arthritis Foundation and the Scleroderma Research Foundation. In 2018, Birnbaum received the Lifetime Achievement Award from the California Rheumatology Alliance, but feels he has much more to contribute. His motto: "Inspire before you retire!"
Dale Svendsen, '67 MD, '71 MS, '71 Res
Dale Svendsen, professor of clinical psychiatry at The Ohio State University College of Medicine, has a distinguished career in public and community psychiatry. His appointment in The Ohio State University Wexner Medical Center Department of Psychiatry and Behavioral Health over the past 11 years has focused on improving mental health care education for residents and medical students and improving health care for people with serious mental illnesses.
Prior to his position at Ohio State, Svendsen served for 16 years as the medical director for the Ohio Department of Mental Health. In this capacity, he provided clinical leadership to recovery-focused mental health services for people with serious mental illnesses. Under his leadership, state hospital care and outcomes improved and evidence-based practices flourished through partnerships with state and local agencies and Ohio universities. He led efforts to integrate physical and mental health care as well as care for co-occurring mental illness and substance use disorders. He supported collaboration with the criminal justice system to offer appropriate mental health interventions to reduce incarceration.
A past president of the Ohio Psychiatric Association and Ohio Psychiatric Physicians Foundation, Svendsen's current efforts are focused on leadership, growing and improving the mental health workforce, integrating physical and mental health care, and advancing best medication practices for psychosis.
Faculty Teaching Award
Christopher Pierson, MD, PhD
Christopher Pierson is known for his passion for teaching and wanting all students to achieve their full potential, a mission that guides his approach to teaching and mentorship. A neuropathologist at Nationwide Children's Hospital, Pierson is Part One associate program director and co-director of the Foundations 1 and 2 blocks of The Ohio State University College of Medicine's Lead.Serve.Inspire. curriculum. He also directs the core neuroanatomy course in the Anatomy graduate program.
With nearly 100 peer-reviewed published articles and book chapters, Pierson is active in the Children's Oncology Group (COG), serving as a central neuropathology reviewer to ensure the diagnostic accuracy of each brain tumor patient during clinical trial enrollment. He dedicates a substantial amount of time to enhancing medical students' educational experiences, for which he has been recognized. He received the COG Excellence in Mentorship Award, as well as a number of teaching awards, including the Part One Excellence in Education Award, and the Excellence in Teaching Awards from the Ohio State College of Medicine and Nationwide Children's pathology departments. He cherishes his collection of thank you cards from students, which he rereads on the tough days.