The following individuals were honored at the 2019 College of Medicine Alumni Awards Celebration on Monday, August 5, 2019. Congratulations to our 2019 Award Winners!
Alumni Achievement Award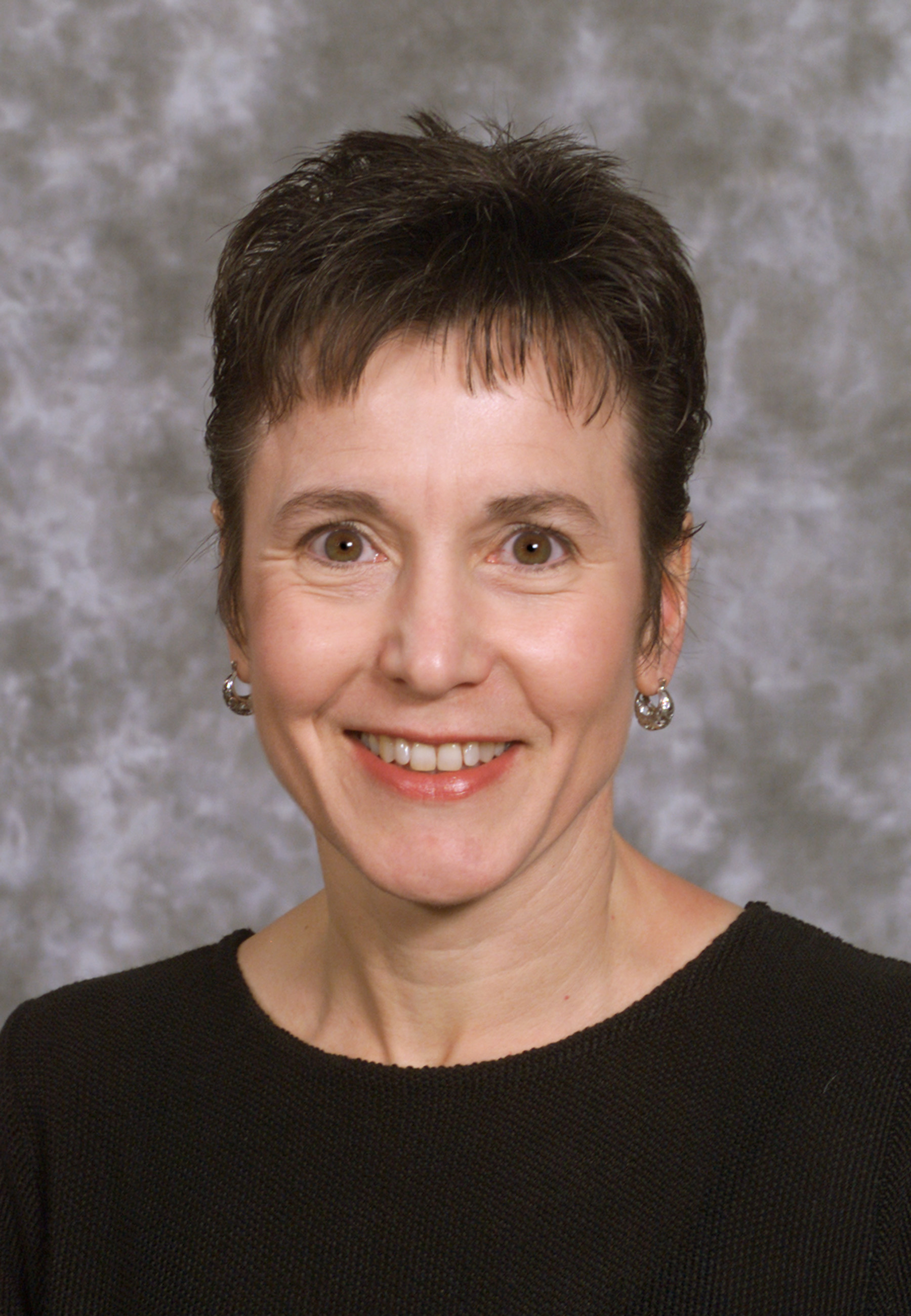 Kathryn Foucar, '74 MD, Res has had a career distinguished by her leadership in resident and fellow training, and in advancements in the field of pathology. After graduation from The Ohio State University College of Medicine in 1974, Foucar pursued and completed her pathology residency and fellowship at the University of New Mexico and the University of Minnesota. She joined the faculty at the University of New Mexico (UNM) in Albuquerque in 1984. Now a distinguished professor emerita at UNM, with over 40 years of practice experience focused on diagnostic hematopathology, Foucar has advanced the field and the training of specialists in hematopathology. She co-founded the Hematopathology Fellowship at UNM in 1989, and to date, 83 fellows have been trained at UNM. During her tenure, Foucar served as chief of staff, president of the Practice Plan and president of the County Medical Society. She has authored and co-authored numerous texts on hematopathology, and has won many awards and been recognized for her teaching of medical students and residents, and for her clinical achievements in pathology. She was named the 2018 recipient of the H.P. Smith Award for Distinguished Pathology Educator from the American Society for Clinical Pathology.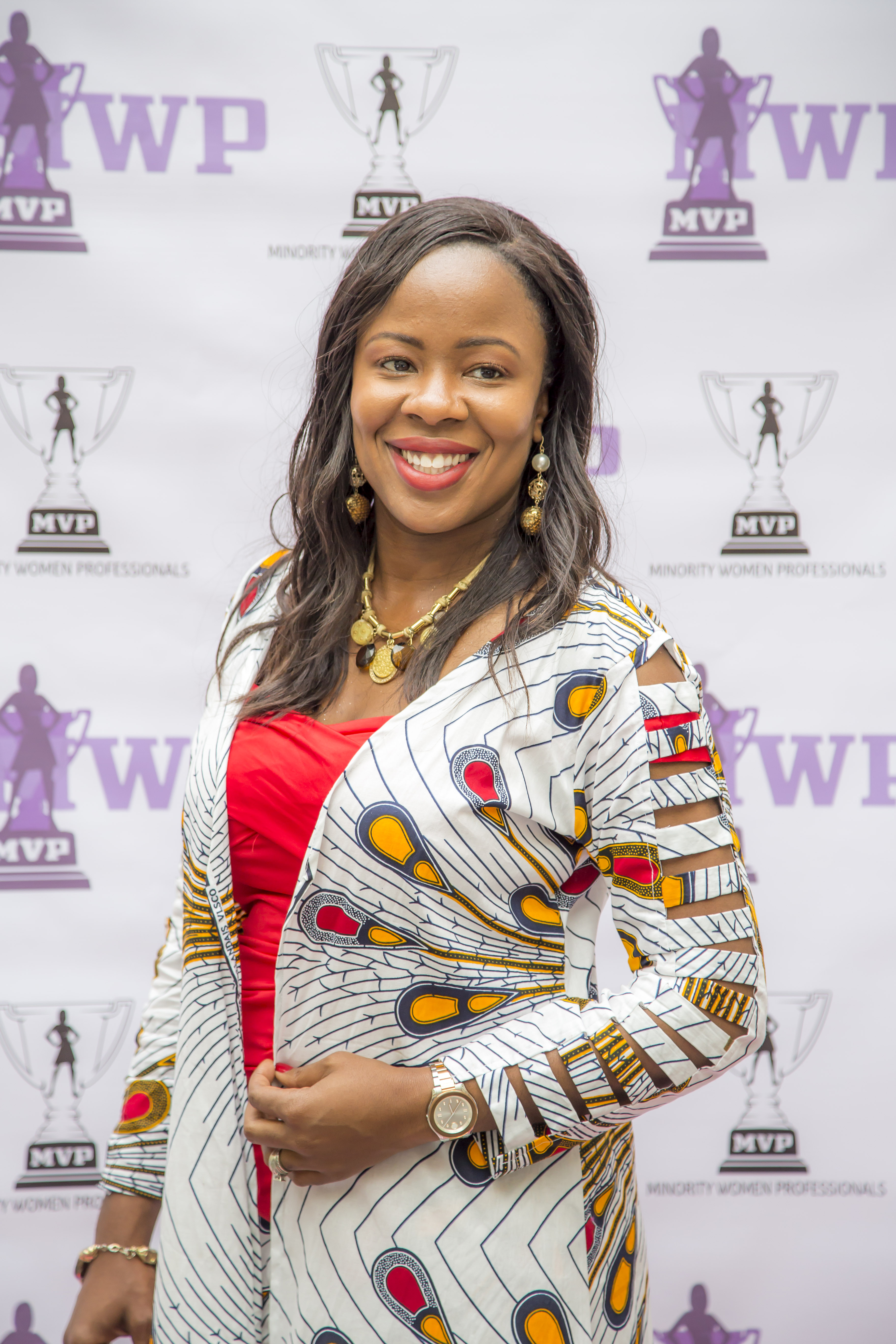 Jacqueline Nwando Olayiwola, '01 MD
is an internationally renowned family physician, public health professional and health systems redesign leader who is also known for her successful efforts in championing workforce diversity and inclusion. Olayiwola has led or participated in health system reform and redesign, technology integration, clinical innovation and advanced primary care model development across the United States, in West Africa, Europe, Asia, the Middle East, Australia and New Zealand. She previously served as the chief clinical transformation officer of RubiconMD, the director of the Center for Excellence in Primary Care at University of California, San Francisco, and the chief medical officer of Community Health Center Inc., Connecticut's largest Federally Qualified Health Center system. In each of these roles, she was a leader in harnessing technology and leveraging innovation to improve population health and access to care for the most marginalized. A tireless advocate for women across the globe, Olayiwola is also the founder of the national Minority Women Professionals are MVPs program, which empowers and equips minority women all over the world to survive and thrive in their careers.
Faculty Teaching Award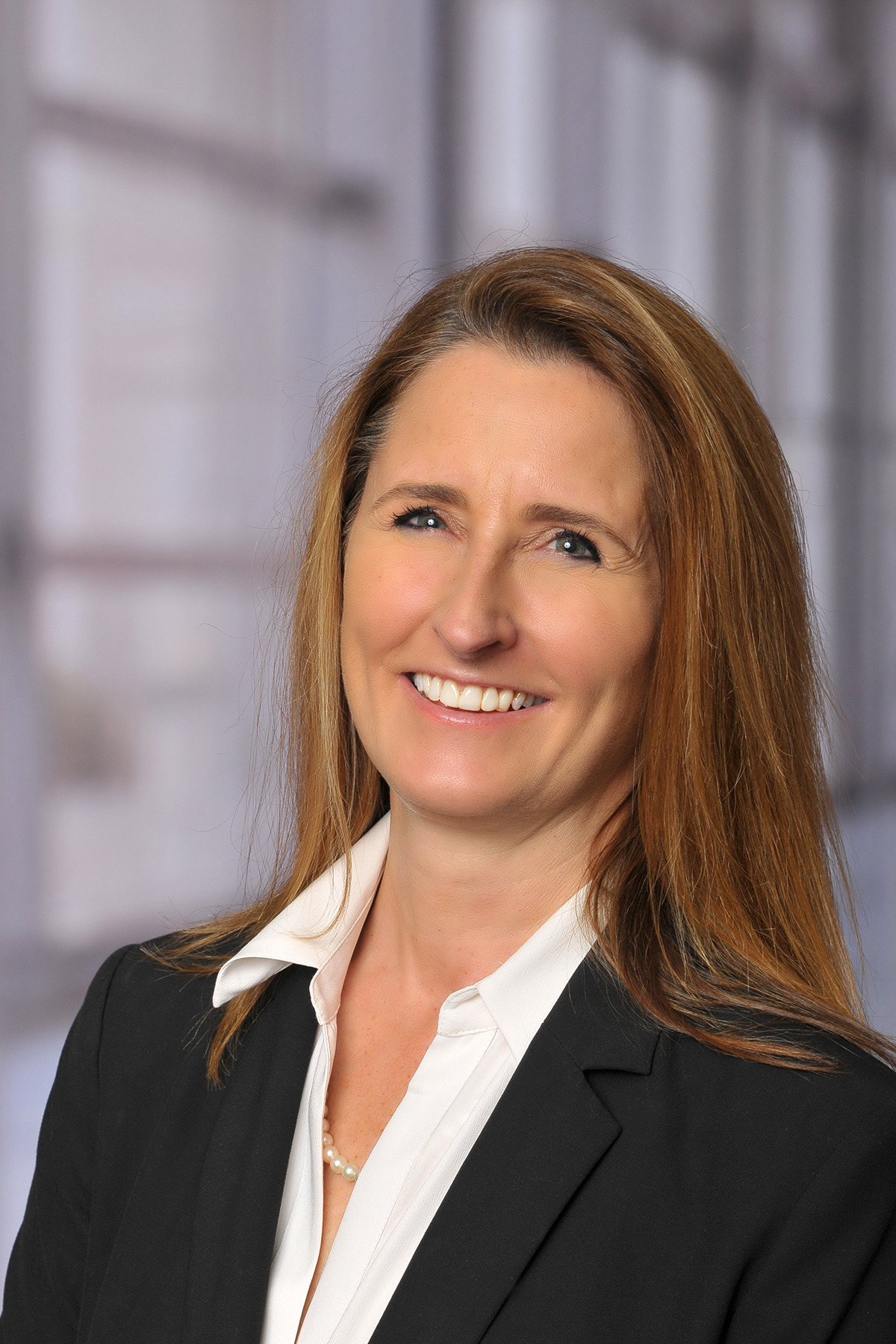 Laura S. Phieffer, MD
is director of the Division of Orthopaedic Trauma for The Ohio State University Wexner Medical Center and is the perioperative medical director for The Ohio State University Hospitals and Same Day Surgery. A fellow of the American Orthopaedic Association, Phieffer demonstrates a passion for changing the way society cares for geriatric fractures patients. She established and supervises the only regional multidisciplinary fragility fracture program at the Wexner Medical Center dedicated to the care of elderly patients with fractures. She has also made great strides in working to increase the number of women in the field of orthopedic surgery, which nationally has the greatest gender disparity among all medical fields. Only 5 percent of nearly 20,000 practicing U.S. orthopedic surgeons are women. During Phieffer's tenure as orthopaedic program director, she successfully increased the recruitment of female orthopedic residents, and Ohio State has remained among the top 10 U.S. programs for training the highest percentage. In addition to having mentored over 80 medical students during the past decade, some of Phieffer's proudest accomplishments include being recognized as one of the most influential professors for the M1/M2 curriculum in 2004, and receiving the Orthopedic Medical Student Faculty Teaching Award in 2006 and the Department of Surgery John L. Robinson Teaching Award in 2008.
Early Career Achievement Award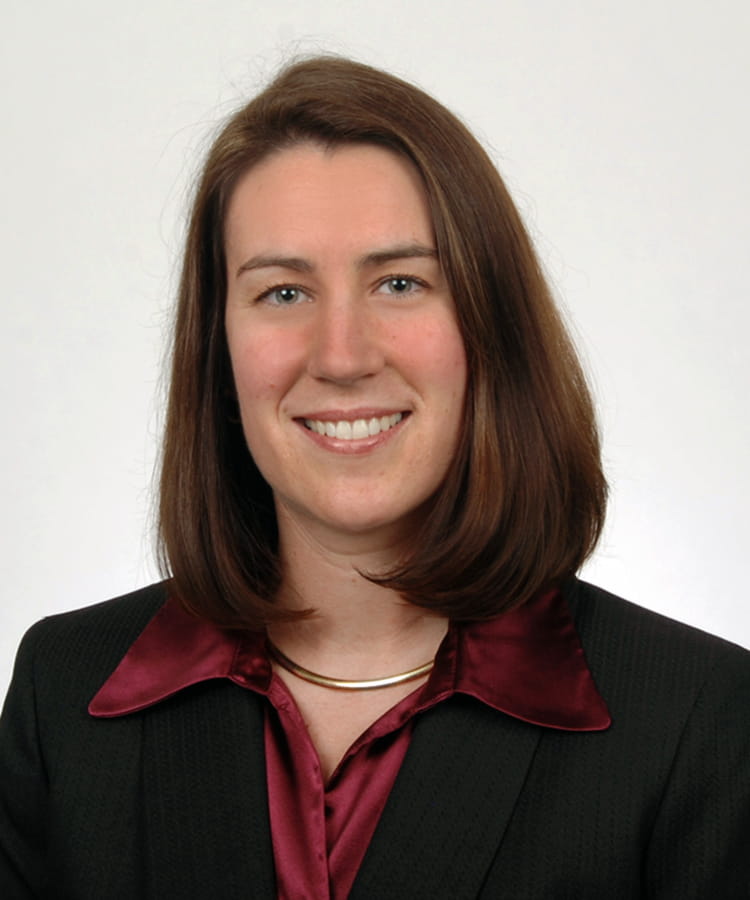 Julie Balch Samora, MD/PhD, '14 Res
completed her orthopedic residency at The Ohio State University Wexner Medical Center Department of Orthopaedics and fellowship training at Harvard Medical School. A clinical associate professor at the Ohio State College of Medicine, Samora is a specialist in pediatric hand surgery at Nationwide Children's Hospital, where she is director of quality improvement, director of Hand and Upper Extremity Research, clinical unit medical director, surgery representative to the Medical Executive Committee and co-director of the Clinical Fellowship in Quality and Safety Leadership. She has made significant contributions in the areas of clinical care and public health research, and is a leader in the field of orthopedics. Her quality-improvement focus on cast complications and distal radius buckle fractures, for which she received the John P. Shultz Quality Award, brought about changes in hospitals nationwide. Samora was inducted into the Gold Humanism Honor Society and was selected to be an American Orthopaedic Association North American Fellowship traveling fellow. Samora has mentored dozens of medical students and residents, and is in the presidential line of the Ruth Jackson Orthopaedic Society, whose mission is to promote the professional development of women in orthopedics. Her leadership on multiple committees locally and nationally has led to critical changes in healthcare policy and management, including discussions on how to recruit more minorities and women into surgical fields.
Alumni Service Award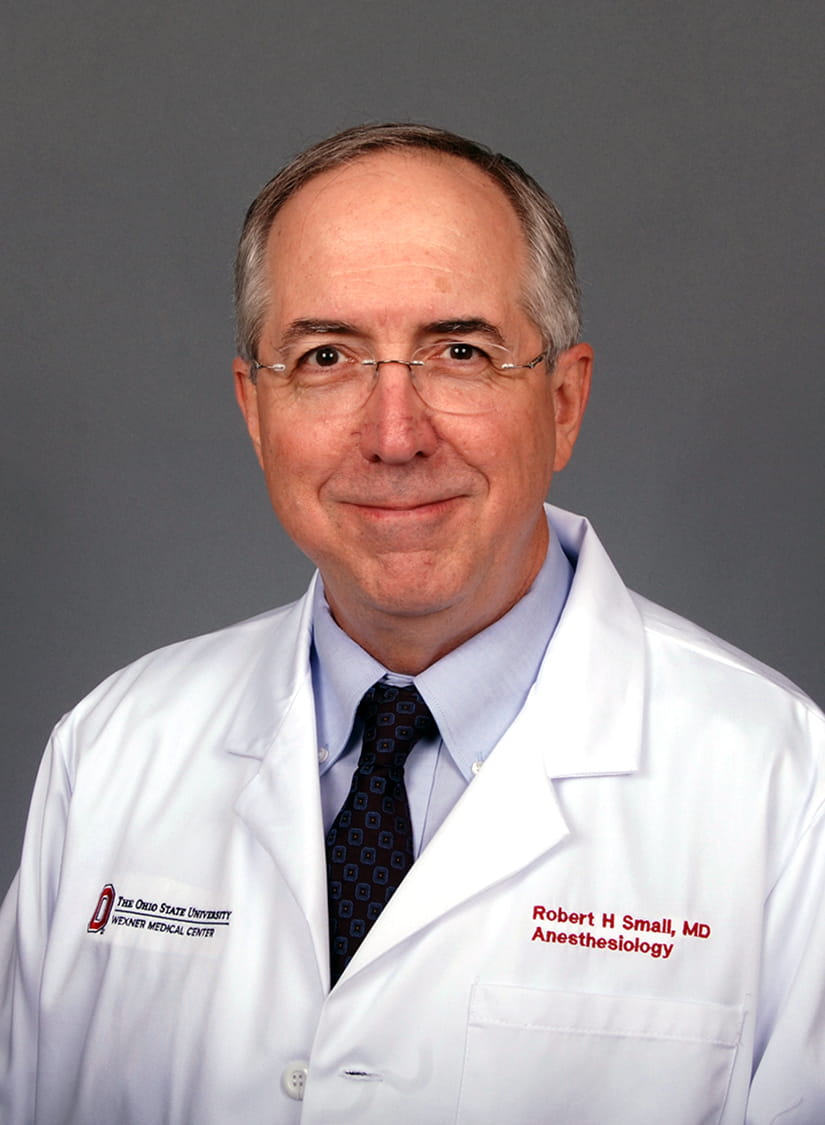 Robert H. Small, '92 MD, Res
is professor-clinical and vice chair of Administrative Affairs in the Department of Anesthesiology at The Ohio State University Wexner Medical Center. A Montana native, Small came to Ohio State after nine years as an engineer in the private sector. At Ohio State, he completed a master's degree in biomedical engineering, graduated from the College of Medicine and completed his residency in anesthesiology. A faculty member since 1996 and an outstanding specialist in high-risk obstetric anesthesia, Small went on to make significant contributions in the areas of administrative leadership, residents and fellows training in obstetric anesthesiology, and advancing the subspecialty through professional endeavors. Small has conducted extensive research in functional MRI of pain pathways and in the physiology of intraocular pressure. In addition, his tireless efforts to implement electronic records has proved essential in making the anesthesia record accessible at all hours. Ohio State residents selected him as Teacher of the Year in 2004, and he has served in many leadership capacities with both the American and the Ohio Society of Anesthesiologists, of which he is past president. He has served as a governor's appointee to the Maternity and Newborn Advisory Council at the Ohio Department of Health for 11 years.
Community Alumni Award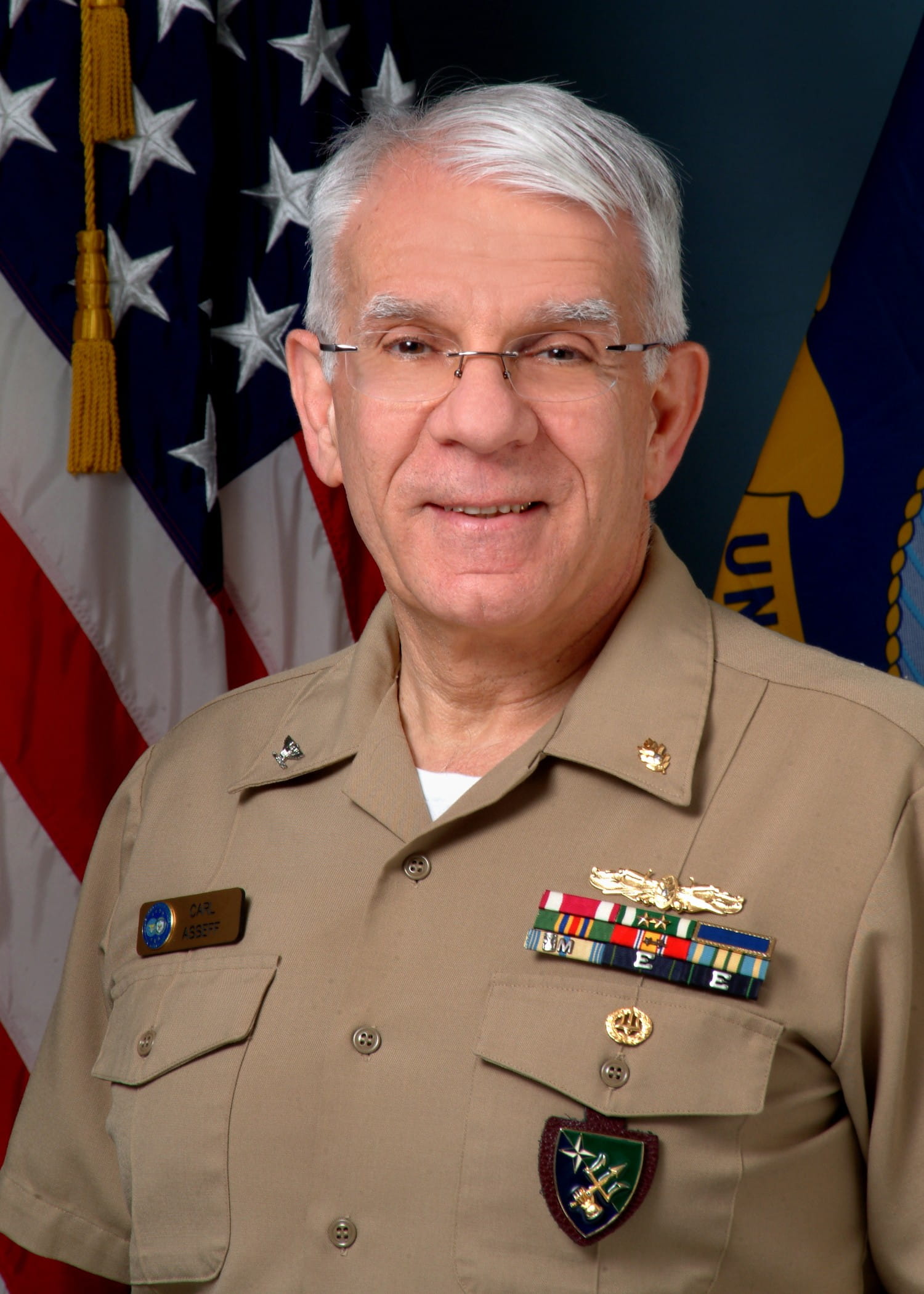 Carl Asseff, '66 MD has distinguished himself as an ophthalmologist, a military officer, an academic leader, a public servant and a philanthropist throughout his fivedecade career. After graduating medical school in 1966, Asseff completed a rotating internship and ophthalmology residency at Mt. Sinai Hospital in Cleveland, followed by a National Institutes of Health Glaucoma Fellowship at Washington University, Barnes Hospital, in St. Louis, Missouri. In 1972, he returned to Cleveland and joined a private practice. He also served as adjunct staff at the Cleveland Clinic Foundation, and as chief of staff for four years each at St. Vincent and St. Alexis hospitals. He is affiliated with Case Western Reserve University as an assistant clinical professor and sits on the Dean's Advisory Committee. A research chair is named in his honor. A 30-year military veteran, Asseff has undertaken national and international responsibilities with the U.S. military and NATO, 10 years with the Army Reserve and 20 years with the U.S. Navy. He has earned the Surface Medical Warfare insignia, three Meritorious Service medals and three Navy Commendation medals. Now retired from practice and in his fifth term as a councilman in Independence, Ohio, Asseff continues to make significant contributions to his community, serving on the board of Cleveland Public Library, St. Michael Hospital and Medical Center South. He also served for 25 years as advisor for Cuyahoga Community College's medical assisting program. He has also most generously given to Ohio State students, funding a scholarship to support history students and a professorship to teach the history of medicine.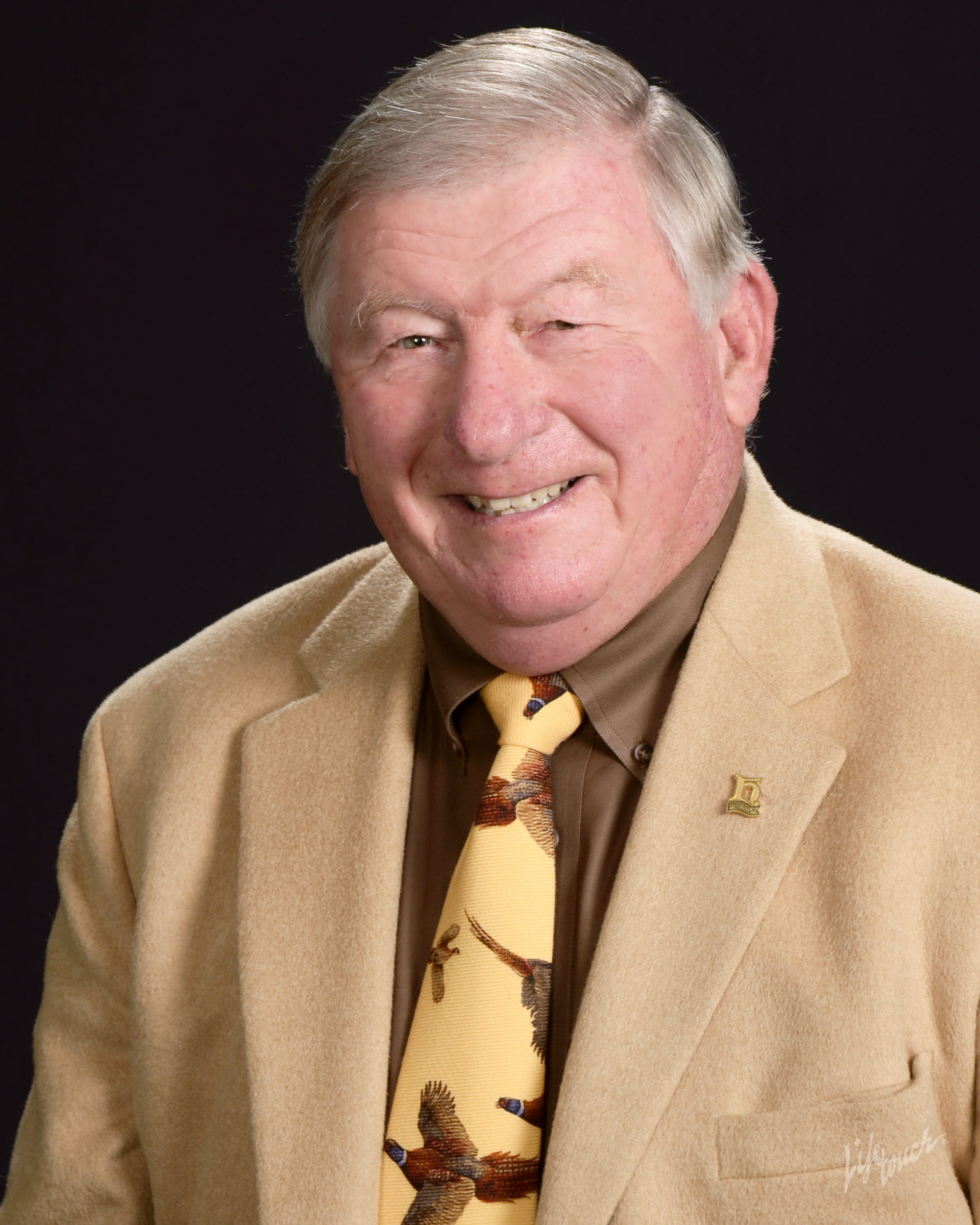 Ernest R. Estep, '67 MD
has lived a life of achievement far beyond his medical practice. After graduation from The Ohio State College of Medicine in 1967, and an internship at Akron City Hospital, Estep served for two years in the Public Health Service on the Fort Apache Indian Reservation in Whiteriver, Arizona, where he delivered over 200 babies, working to improve their health. After completing his residency in Akron, he pursued a successful OB-GYN practice with a multispecialty group in Greeley, Colorado. He returned to Akron, where he went on to contribute on the boards of numerous professional medical associations, including actively serving on the Akron Community Foundation. In 1999 he founded the Medical Society of Greater Akron, and served as its first president. He was also clinical associate professor of Northeast Ohio Medical University, medical director of the board of the Summit County Planned Parenthood, and served on the Ohio State Medical Committee on Maternal and Neonatal Health. He is a proud recipient of the prestigious 2018 Summa Health Distinguished Physician Award. A staunch conservationist, Estep helps maintain natural woodlands, a lake and crops on a family farm, and serves on the board of trustees of the Cuyahoga Valley National Park Countryside Conservancy. He and his wife, Bonnie, are longtime fellows of the National Garden Conservancy, and have created and donated gardens at Heidelberg University.