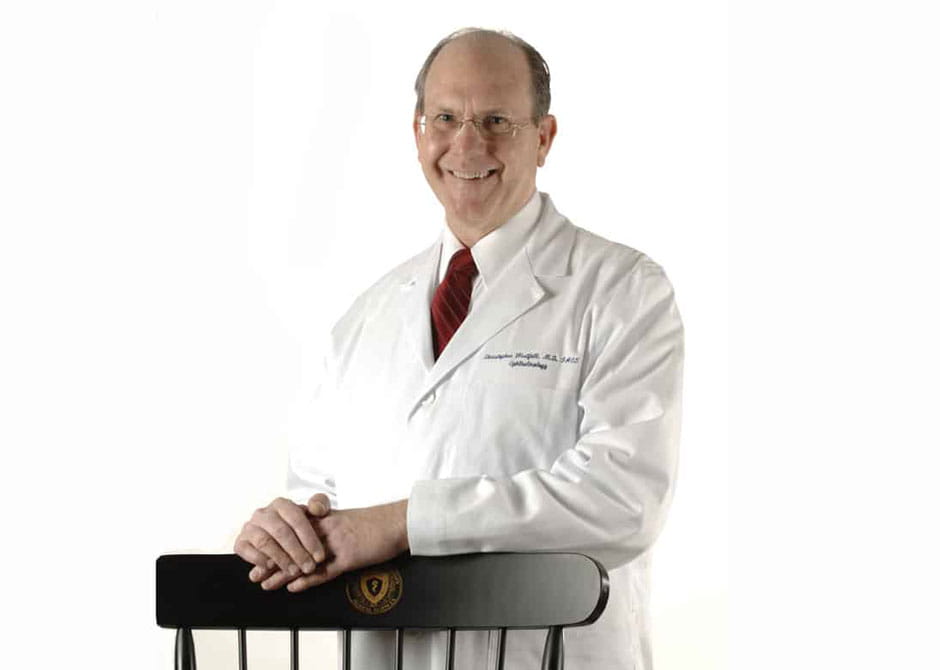 '76 Christopher Westfall, MD Named Dean of UAMS College of Medicine
Since joining the UAMS faculty in 1997, Westfall has held several leadership roles. He has served at the interim dean of the University of Arkansas College of Medicine since February and is honored to officially take on the responsibilities of dean.
Jump to class year:
Class of 1970
Congratulations to William Feeman Jr. '70 MD on recently publishing three articles.
Dr. Feeman's three publications are entitled 1) "Comparing Predictions of Atherothrombotic Disease Risk in Women versus Men" (J Heart 2(S2):16-35), 2) "Atherothrombotic Disease Risk Factors in Youth" (J Pedia Health Care Med, 5(2) March 2022), and 3) "The Best Lipid Fraction for the Prediction of the Population at Risk of Atherothrombotic Disease, Update2022"
J. Mark Hatheway, '70 MD, to Join OrthoNeuro in April 2019
To further serve the greater Columbus area, OrthoNeuro will be adding two additional orthopedic surgeons to its team in April 2019. J. Mark Hatheway, MD and James C. Cassandra, DO will treat patients in the Grove City, Dublin, and Grandview offices.
Dr. Hatheway is an Ohio native and graduate of The Ohio State University. He completed his post-doctorate training at the US Naval Hospital in Philadelphia as well as a residency at the Medical College of Ohio in Toledo. Dr. Hatheway specializes in total joint replacement as well as arthroscopic knee and shoulder surgery and treats patients with muscle, bone and joint injuries using both non-surgical and surgical options.
"I strive to treat every patient with dignity and respect, listening to each patient to understand the scope of their problem from their viewpoint," said Dr. Hatheway when asked about his treatment philosophy. "I evaluate each patient objectively through a physical exam and testing to formulate the best treatment plan for the patient's medical problem."
Dr. Cassandra graduated from the Ohio University College of Osteopathic Medicine in 1999. Following this, he completed his orthopedic surgery residency at Grandview Hospital in Dayton, Ohio and a hand and upper extremity fellowship at the University of South Florida in Tampa, Florida. Dr. Cassandra specializes in hand and upper extremity conditions in addition to general orthopedics.
"My patients are my main priority," said Dr. Cassandra. "I strive to restore function and improve their quality of life. It's always gratifying to have patients fully recover and resume their daily activities…"
About OrthoNeuro: OrthoNeuro is a dedicated team of orthopedic and neurologic healthcare professionals committed to providing the highest quality specialty care in Columbus, Ohio and surrounding areas – and doing so with compassion and understanding. Our board-certified physicians specialize in orthopedic surgery, spine surgery, neurology, podiatry, physical medicine and rehabilitation. OrthoNeuro currently has seven locations throughout greater Columbus, including our newest office in Grove City.
William E. Feeman Jr., '70 MD, presented two posters at the 2018 International Atherosclerosis Society Symposium
William E. Feeman, Jr., MD presented two poster presentations at the 2018 International Athersclerosis Society Symposium in Toronto on June 9-12, 2018. The presentations were titled "Enhance Prediction of the Population at Risk of Atherothrombotic Disease" and "The Best Lipid Predictor." The former poster has been submitted for publication to the Lancet.
William E. Feeman, Jr., '70 MD, recently published an article entitled "Enhanced Prediction of the Population at Risk of Atherothrombotic Disease: Back to Framingham" in EC Cardiology.
The study looked for risks of the cardiac disease known as atherothrombotic disease.
Melvin Stone, '70 MD, has been inducted as a Fellow at the American College of Radiology FACR in May of this year.
Class of 1971
Congratulations to Edward Horvath '71 MD on the publication of his memoir Good Medicine, Hard Times: Memoir of a Combat Physician in Iraq.
Good Medicine, Hard Times: Memoir of a Combat Physician in Iraq (ohiostatepress.org)
W. E. Feeman Jr., '71 MD, Presents Poster at Two Symposiums
In May of this year, W. E. Feeman Jr., '71 MD, presented a poster entitled "Enhanced Prediction of the Population at Risk of Atherothrombotic Disease; Back to Framingham" at both the National Lipid Association symposium in Miami and the European Atherosclerosis Society symposium in Maastricht.
Vicki Ann Whitacre, '71 MD, retires from Zanesville Muskingum County Health Department
Vicki Ann Whitacre, MD (Class of 1971 and pediatric intern at NCH for 1971-72) retired from the Zanesville Muskingum County Health Department (ZMCHD) as their Medical Director on March 31, 2018. Dr. Whitacre worked in the emergency department of Bethesda Hospital in Zanesville, Ohio, from June, 1976 to 1996 and then in the emergency departments of Genesis HealthCare System (combined Bethesda and Good Samaritan Hospitals) from 1996 to 2001. Starting in 2000, she became the medical director of ZMCHD. She helped establish the Muskingum Valley Health Center (a Federally Qualified Health Center) and worked there for 15 months to help in transitioning the ZMCHD clinic patients to the new health center before retiring from active patient care nine years ago. She continues to be on the Ohio Suicide Prevention Foundation Board and is involved in local coalitions for suicide prevention and community health planning particularly as regards the opioid epidemic. She continues to be on the Genesis Hospital CME Committee which she has been involved in for over 35 years. She was honored at her retirement with Proclamations from US Representative Bill Johnson and Governor John Kasich and Lieutenant Governor Mary Taylor for her service in public health.
Class of 1972
Gerald A. Cichocki, '72 MD, celebrated his Golden Wedding Anniversary
Gerald A Cichocki M.D. and Deborah A. Cichocki R.N. now residing in Frisco, Texas celebrated their Golden Wedding Anniversary on June 22, 2018.
Class of 1973
Russel E. Kaufman, '73 MD and Jay E. Pfeiffer, '67 MD inducted into Kenton City Schools Alumni Hall of Fame
Three new inductees into the Kenton City Schools Alumni Hall of Fame were announced. They are Russel E. Kaufman, class of 1964; Jay E. Pfeiffer, class of 1956, and Rodney Rogers, class of 1976. They were selected by an eight-member committee and were honored at the Kenton High School graduation in May.
Kaufman has been an academic leader in biomedicine for 35 years, serving Chief of Hematology/Oncology, Vice Chancellor at Duke University in Durham, NC, where he is currently an emeritus professor of Medicine and Biochemistry.
He left Duke in 2002 to become President and CEO of The Wistar Institute in Philadelphia (first biomedical research institute in the U.S.), from which he retired in March 2015 and is president emeritus. He now is Executive-in Residence for Pappas-Capital in North Carolina and founder of Kaufman Life Sciences, his current consulting business.
But in the nomination letter submitted to the committee, it cites his roots coming from a working-class family in Hardin County where Kaufman's curiosity led him to question everything from taking apart motors to reading the World Book Encyclopedia in its entirety.
During his youth his industry was exemplified by always having jobs, including a Kenton Times paper route. He usedh is savings to buy a lawn mower and created a yard mowing service.
Kaufman enrolled himself in Ohio State University, earned a bachelor's degree in zoology and biochemistry, then went on to the OSU College of Medicine, graduation cum laude in 1973. That led to his distinguished career at Duke, where he was an outstanding and recognized teacher, clinician, and researcher.
Pfeiffer was a family physician in Kenton for 47 years, retiring in 2015. He became the first member of his family to receive a college degree. After graduation from KHS, he entered Ohio State University and earned a bachelor's degree in biology. He was accepted into the Ohio State medical class which began in September of 1963. He received his MD degree in 1967. After a year spent in training at Mt. Carmel Hospital in Columbus, he was ready to start his practice in July of 1968.
According to a nominating letter from his family, although Pfeiffer had several other opportunities to practice, "We strongly believe that Dad never had any serious thoughts other than to return to Kenton, Ohio." He opened his practice in July of 1968 and retired in October of 2015.
"We believe that giving medical care to the residents of Hardin County was a dream come true for Dad. His practice included the delivery of 1,100 babies and during the last few years he had the pleasure of seeing many third generation patients," his family said.
Pfeiffer served the medical community in many ways, including at Hardin Memorial Hospital, where he was chief of staff, chief of obstetrics and chief of family practice for 12 years. He served as health commissioner of Hardin County for 24 years and was medical director of one or more nursing homes for over 35 years.
He also enjoyed being the team physician for Kenton High School for several years.
Gregory J. Warth, '73 MD, FACP, recognized by Continental Who's Who as Doctor of the Year
Gregory J. Warth, MD, FACP, is recognized by Continental Who's Who as Doctor of The Year with over 42 years of excellence in the field of internal medicine. Dr. Warth serves as an internist with Parks, Warth & Cajulis at Virginia Beach Premier Medical.
Well versed in all facets of internal medicine, Parks, Warth & Cajulis at Virginia Beach Premier revered for their contributions to the medical profession. Having served the region for decades, the medical center is devoted to offering quality health services. Committed to providing superior healthcare services focused on the health and wellness needs of those they serve, VB Premier Medical offers, comprehensive medical care which incorporates, "complete annual physicals and health evaluations, routine and emergency office visits, house calls, visits to nursing homes and assisted living facilities, specialist referrals, home health and/or hospice care coordination, in-office EKG's, flu vaccinations, and blood drawing." Devoted to the health and wellness of their clients, VB Premier Medical ensures their patients receive the outstanding healthcare services that they deserve.
<With more than forty years of experience in the field of medicine under his belt, Dr. Gregory J. Warth is commended for his remarkable contributions to the healthcare profession. Inspired to go into internal medicine due to his love of people, biochemistry, physiology and the overall science of medicine, Dr. Warth is highly praised for his patient first approach to patient care. Informed in all facets of internal medicine, throughout his illustrious career, Dr. Warth has experience in handling medical matters extending from bronchitis and sinusitis to more serious issues such as cancer, heart failure and diabetes.
To further advance his professional career, Dr. Warth is an elite member of the American College of Physicians. Board Certified in Internal Medicine, Dr. Warth attributes his successful career to "good science, listening to patients and compassionate bedside manner." In looking to the future, Dr. Warth hopes to bring back the patient-centered care that has seemed to decrease throughout the years.
Early in his career, Dr. Warth attained his Bachelor of Science degree in Zoology and Pre-Med from Ohio University, where he obtained Magna Cum Laud and Phi Beta Kappa honors. Thereafter, Dr. Warth would then go on to obtain his medical degree from The Ohio State University College of Medicine, Cum Laud. Upon completion of his degrees, Dr. Warth attended Creighton University in Omaha, Nebraska where he completed both his internship and residency.
In recognition of his professional accolades, Dr. Warth was the recipient of the 2016 Continental Top Doctor Award along with multiple previous Hampton Roads Top Doctor awards.
For more information, please visit www.art-of-patient-care.com, which contains a collection of essays authored by Dr. Warth concerning bedside manner and related topics, and www.virginia-beach-premier-medical.com, which providing information about the office and hospital practice that he shares with Dr. Barbara Parks and Dr. Rob Cajulis.
Michael Para, '74 MD, received the Lifetime Achievement Award for his transformational work as a leader in the fight for a cure for AIDS
As an infectious disease physician, Dr. Michael Para was accustomed to seeing patients with curious symptoms in his work at Ohio State Wexner Medical Center. But a man in his 40s who was admitted in 1981 had more than curious symptoms. He had a rare lung infection that the U.S. Centers for Disease Control had begun to report was killing young men in Los Angeles. That patient was Para's introduction to what would become his life's work—trying to find a cure for AIDS. Read more here: https://www.columbusceo.com/business/20200224/michael-para-aids-doctor-healthcare-achievement-awards
Class of 1975
Mark L. DeBard, '75 MD, FACEP, named as the Registrar for the International Register for the Genus Syringa
After retiring in 2016, Mark L. DeBard, '75 MD, FACEP, is now the Registrar for the International Register for the Genus Syringa (lilacs) and has published several scholarly articles on lilac horticulture. He has the largest collection of lilacs in central Ohio (second largest after Holden Arboretum) with 122 different cultivars. He shares that there is a wonderful life after retirement!
The Ohio State University Board of Trustees awarded Carol Whitacre, '75 Ph.D., with the Distinguished Service Award.
Dr. Whitacre was honored at the Spring 2022 Commencement ceremony.
Class of 1976
Congratulations to Thomas Hall, '76 MD, on receiving the Distinguished Service Award at Ohio State's Fall Graduation ceremony.
This award was given by The Ohio State University President Johnson for volunteer work and other support.
William Friedman, '76 MD, recently published a book entitled "Something Awesome: A Life in Neurosurgery" to retell his 45 year neurosurgical career at the University of Florida.
Christopher Westfall, '76 MD, Named Dean of UAMS College of Medicine
Dr. Christopher Westfall has been appointed as the new dean of the College of Medicine at the University of Arkansas for Medical Sciences. Westfall has been serving as interim dean since February, when the former dean, Dr. Pope Moseley, stepped down to pursue his research.
"I am honored that the chancellor and my colleagues continue to put their trust in me as we work together to educate exceptional physicians, advance research that transforms health care and improves health, and ensure that Arkansans receive the very best medical care," Westfall said.
Westfall joined the UAMS faculty in 1997 and was appointed as chair of the UAMS Department of Ophthalmology and director of the Jones Eye Institute in 2009. He has served in multiple leadership roles in Little Rock's medical community, including vice chairman and medical practice leader at UAMS; chief of the oculoplastic surgical services at UAMS Medical Center, the John L. McClellan Memorial Veterans Hospital and Arkansas Children's Hospital; chief of service at Arkansas Children's Hospital; and chairman and medical director of the Ophthalmic Medical Technology Program in the UAMS College of Health Professions. Westfall served as UAMS chief of medical staff from 2014 to 2016. In 2008 he was invested as the inaugural holder of the Pat Walker Endowed Chair in Ophthalmology. Westfall is a retired colonel with the United States Air Force, where he served as chief consultant in ophthalmology to the U.S. Air Force surgeon general.
Westfall received his undergraduate degree from the U.S. Military Academy at West Point, New York, and earned his medical degree at The Ohio State University in Columbus, Ohio. He completed a residency in general surgery at Keesler U.S. Air Force Medical Center in Mississippi. He was certified by the American Board of Surgery and awarded fellowship in the American College of Surgeons. He completed his residency in ophthalmology at Wilford Hall U.S. Air Force Medical Center at Lackland Air Force Base in Texas and a two-year fellowship in ophthalmic plastic and reconstructive surgery at the Massachusetts Eye & Ear Infirmary and Harvard Medical School in Boston. He is certified by the American Board of Ophthalmology.
Class of 1978
Constance Benson, '78 MD, Joins NDA Partners as an Expert Consultant
NDA Partners Chairman Carl Peck, MD, announced today that Constance Benson, MD, an internationally recognized researcher and clinician working in the fields of HIV and TB clinical and translational investigation, has joined the firm as an expert consultant.
Dr. Benson is a professor of medicine and global public health, senior attending physician, and the vice chair for education and ID training program director for the Division of Infectious Diseases and Global Public Health at University of California, San Diego (UCSD). She is also director of the UCSD Antiviral Research Unit (AVRC), the principal investigator of the UCSD CD4 Collaborative HIV Clinical Trials Unit (CTU), and the clinical research site (CRS) leader for the UCSD AVRC HIV Clinical Research Site.
Dr. Benson served as the chair of the Scientific Agenda Steering Committee and principal investigator and chair of the Executive Committee of the National Institutes of Health/National Institute of Allergy and Infectious Diseases AIDS Clinical Trials Group (ACTG) Network. In addition, she was formerly chair of the National Institutes of Health (NIH) Office of AIDS Research Advisory Council (OARAC), and she has served on numerous NIH ad hoc study sections, on the Scientific Program Committees for the Infectious Disease Society of America (IDSA), the Conference on Retroviruses and Opportunistic Infections (CROI), the International AIDS Society (IAS), and on the Board of Directors of the International Antiviral Society-USA.
"Dr. Benson's expertise in infectious and mycobacterial diseases, in addition to her extensive experience in designing and managing clinical trials, makes her an excellent resource for our clients in the preclinical and clinical drug development phases," said Dr. Peck. "We very pleased that she has joined NDA Partners' team of expert consultants."
Dr. Benson received her medical degree and a bachelor's degree in zoology from The Ohio State University College of Medicine. She completed her residency in internal medicine and a fellowship in infectious diseases at Rush University Medical College in Chicago after serving three years on active duty in the U.S. Navy as an internist. She has published more than 220 original manuscripts, invited reviews, and book chapters on HIV/AIDS.
About NDA Partners: NDA Partners is a life sciences management consulting and contract development organization (CDO) focused on providing product development and regulatory services to the pharmaceutical, biotechnology, and medical device industries worldwide. The highly experienced principals and premier experts of NDA Partners include three former FDA Center directors; the former chairman of the Medicines and Healthcare Products Regulatory Agency (MHRA) in the UK; the former chief executive officer and chief science officer at the United States Pharmacopeial Convention (USP); an international team of more than 100 former pharmaceutical industry and regulatory agency senior executives; and an extensive roster of highly proficient experts in specialized areas including nonclinical development, toxicology, pharmacokinetics, CMC, medical device design control and quality systems, clinical development, regulatory submissions, and development program management. Services include product development and regulatory strategy, expert consulting, high-impact project teams, and contract management of client product development programs.
Nine College of Medicine Alumni Selected as Members of Mazzaferri-Ellison Society of Master Clinicians Inaugural Class
An induction ceremony for the inaugural class of the Mazzaferri-Ellison Society of Master Clinicians was held at the Biannual Medical Staff Meeting June 27, 2018. The society is named in honor of Drs. Ernest Mazzaferri Sr. and Chris Ellison, who have both been widely recognized for their clinical excellence, professionalism, leadership, exemplary service and commitment to The Ohio State University and its College of Medicine. The alumni selected include:
James Allen, '84 MD
Ron Harter, '89 MD
David Kasick, '03 MD
Lisa Keder, '89 MD
John Kissel, MD, Res
Ernest Mazzaferri Sr., '62 MD (in memoriam represented by Ernest Mazzaferri Jr., MD)
William Pease, MD, Res
Steven Steinberg, '78 MD
Pat Vaccaro, MD, Res
Rebecca Jackson, '78 MD, is awarded a $25 million Clinical and Translational Science Award from the National Institutes of Health
The National Institutes of Health (NIH) has awarded a $25 million Clinical and Translational Science Award to Rebecca Jackson, MD, professor of Endocrinology, Diabetes & Metabolism, associate dean for Clinical Research and director of the Center for Clinical and Translational Science (CCTS). This is one of the largest grants ever received by the College of Medicine and funding will further the CCTS's mission of translating scientific discoveries into clinical therapies to improve human health.
These resources will allow the CCTS to further expand its clinical research infrastructure and will transform our community and the patients of central Ohio. We're implementing strategies across the College of Medicine to advance breakthrough discoveries that directly impact patients and these resources will help us accelerate these life-saving efforts.
This new grant will support team science initiatives, workforce development and partnerships with private and public organizations. The CCTS currently partners with local communities to improve health outcomes in areas such as mental health, substance abuse, infant mortality and obesity.
"We're thrilled with this award because it allows us to continue to contribute to the national conversation on translational research. The goal of studies supported by this award will be to bring transformational care to our patients. This care will begin with our patients right here in the Columbus community," Dr. Jackson says. "I'm grateful for the large and passionate team of researchers that assisted with our grant application."
Class of 1979
Linda Stone, '79 MD, recently received the 2022 National Humanism in Medicine Medal presented by the Arnold P. Gold Foundation.
Dr. Stone is faculty emeritus and founder of the college's Humanism in Medicine Program.
Congratulations to Philip Binkley, '79 MD, on being named Mazzaferri-Ellison Society of Master Clinicians
Congratulations to Olivia Thomas, MD, Res, on winning the Lifetime Achievement Award!
She is section director of Ambulatory Pediatrics, chief diversity and health equity officer at Nationwide Children's Hospital and professor of Pediatrics and chief of the Division of Ambulatory Pediatrics in the Department of Pediatrics at the Ohio State University College of Medicine.
Dale N. Payne, '79 MD, has been named as Professional of the Year by Strathmore's Who's Who Worldwide. He was chosen for his years of experience and achievement.
Dale N. Payne, M.D., Ph.D., F.A.C.S. is a board-certified cardiothoracic surgeon, who has expertise in many areas of cardiothoracic and vascular surgery, including heart transplant and artificial heart devices. Since 2013, he has served as a vein specialist in practice with Arizona Vein and Laser Institute in Phoenix, Arizona. The board-certified physicians working there have well over 40 years of circulatory system experience at solving any and all chronic venous disease problems ranging from spider veins to peripheral arterial disease.
Dr. Payne began his career in medicine in 1979 when he earned his medical degree from the Ohio State University College of Medicine.
Linda Stone, '79 MD, and her coinvestigators received the second round of funding for their racial justice research
Dr. Stone and her coinvestigator Jeff Barbee, DMA, MA, received the second round of Ohio State's Seed Fund for Racial Justice along with other health science members who are on one of 12 teams receiving funding. Their project is entitled "Journeys to Equity: Transforming Racism to Humanism – The Next Horizon in Healthcare Contacts Lead".
Sara F. Guerrero-Duby, '79 MD, Receives 2019 CDC Award for the State of Ohio
Sara F. Guerrero-Duby, '79 MD, was awarded the 2019 CDC Childhood Immunization Champion Award for the state of Ohio. This award goes to individuals who are going above and beyond to promote childhood immunizations in their communities. Dr. Guerrero-Duby is a general academic pediatrician at Dayton Children's Pediatrics and an assistant professor of pediatrics at Wright State University Boonshoft SOM.
'79 Alumni Jon Price and Art Lavin meet at American Academy of Pediatrics leadership forum in Chicago
'79 alumni Jon Price (left) and Art Lavin were happy and surprised to find each other in Chicago at a leadership forum of the American Academy of Pediatrics. Art is the new chairman of the group's Committee on Psychosocial Aspects of Child and Family Health while Jon is the new chair of the Committee on Child Health Financing.
7 College of Medicine Alumni receive 2018 Lead.Serve.Inspire Awards at The Ohio State University College of Medicine
The Ohio State University College of Medicine Presents the 2018 Lead.Serve.Inspire. Awards
The faculty and staff at the College of Medicine are celebrated annually at the spring symposium. Recipients of awards are nominated and selected by their peers or learners. These awards honor the outstanding contributors to the Lead.Serve.Inspire. curriculum and the College of Medicine's educational objectives.
College of Medicine alumni who received an award are listed below:
Part 1 Teaching and Learning Methods
Cardiopulmonary Disorders: Troy Schaffernocker, '02 MD
GI/Renal Disorders: Udayan Bhatt, '95 MD
Part 1 Educator
LP Preceptor of the Year: Jeffrey Weiland, '79 MD
LG Facilitator of the Year: Matt McCutcheon, MD, Res
Portfolio Coach of the Year
Deborah Lowery, '88 MD
Part 1 Excellence in Education
Sheryl Pfeil, '84 MD
Part 3 Excellence in Education
Troy Schaffernocker, '02 MD
Lead.Serve.Inspire.
Inspire: Nancy Liao, '10 MD
Ronal D. Manis, '79 MD, joins Upper Valley Internal Medicine
Premier Physician Network is adding a new internal medicine and infectious disease practice — Upper Valley Internal Medicine — to its network. The practice, formerly known as Intrepid Care, is located at 1752 W. High St. in Piqua.
It is an internal medicine and infectious disease practice, which includes Ronal D. Manis, MD. Dr. Manis received his medical degree from The Ohio State University College of Medicine. He completed an internship and residency in internal medicine at Miami Valley Hospital through Wright State University. He also did a fellowship in infectious disease at the University of Illinois College of Medicine at Chicago.
Rebecca Jackson, '78 MD, was recognized with the Trailblazer Award from the Healthcare Achievement Awards
She was honored for her 34 years of work as an endocrinologist at Ohio State University. She has also served as an associate dean of clinical research and director at the Ohio State University Center for Clinical and Transitional Science.
More Updates
William Bell, a residency graduate, gave facts and debunked misconceptions on epilepsy in relation to news on Justin Fields.
My Turn: Robert Greenspan, MD (RES)
I am Dr. Robert Greenspan and I am a recently retired nephrologist. Though I trained at the University of Maryland, I did my renal fellowship at Ohio State under Dr. Thomas Ferris and there are several memorable experiences I would like to relate.
Dr. Ferris was a brilliant renal physiologist and the first year of training comprised entirely of doing renal physiology experiments on either dogs or rats with no clinical work. The year culminated with the assignment of presenting a paper at a national meeting to the foremost renal physiologists in the world, a terrifying experience for a first-year fellow with really little understanding of the subtleties of the experiment being presented. In order to prepare his fellow Dr. Ferris wrote out the ten questions that were most likely to be asked with their detailed answers. Each question and answer was then rehearsed repeatedly word for word for Dr. Ferris as he sat in the last row of a large empty auditorium. As told to me by a second-year fellow (and later verified by Dr. Ferris) the petrified fellow the year ahead of me gave his presentation beautifully as rehearsed but the first question was not one of the ten he had prepared. Having no idea how to respond, he randomly gave one of the ten answers with great confidence. The questioner listened, paused for a moment and then sat down apparently not wanting to reveal to others that he didn't understand the answer.
Clinical hospital rounds with Dr. Ferris included a very thought provoking physiology question to a student related to each patient but a question that was rarely answered correctly. Even after spending an entire year in the dog lab I was hard pressed to figure out the answers and it was only after rounding with him and observing students suffer through their calculations was I able to come up with the correct answers. Following my fellowship I was surprised to find out that Dr. Ferris had been named chairman of the committee that wrote the national nephrology boards. Throughout the exam I was delighted to see several of those physiology questions on the boards. I have to admit now that I would have been hard pressed to answer any of them correctly had I not already watched students struggle through them on rounds earlier.
Dr. Ferris had two 50-yard line seats to Ohio State football games and traditionally he took one fellow to each game every year. I had never been to a college football game and having come from the University of Maryland I was a big basketball fan. My weekend was unforgettable. All Friday before the game, Ohio State fight songs were played over the speakers in all physiology labs. The Saturday game was nationally televised with Ohio State vs Oklahoma. Woody Hayes marched up and down the sidelines while the Goodyear blimp flew back and forth overhead. As I sat back and relaxed for the halftime show the marching band filed onto the field. I had never seen or heard of Script Ohio and that remains the most exciting and memorable experience of my two years at Ohio State and in fact of any athletic event I have attended. When the "i" was dotted I became an OSU football fan for life and I remain so. I still get chills when I see that "i" dotted in Script Ohio.