Upcoming Events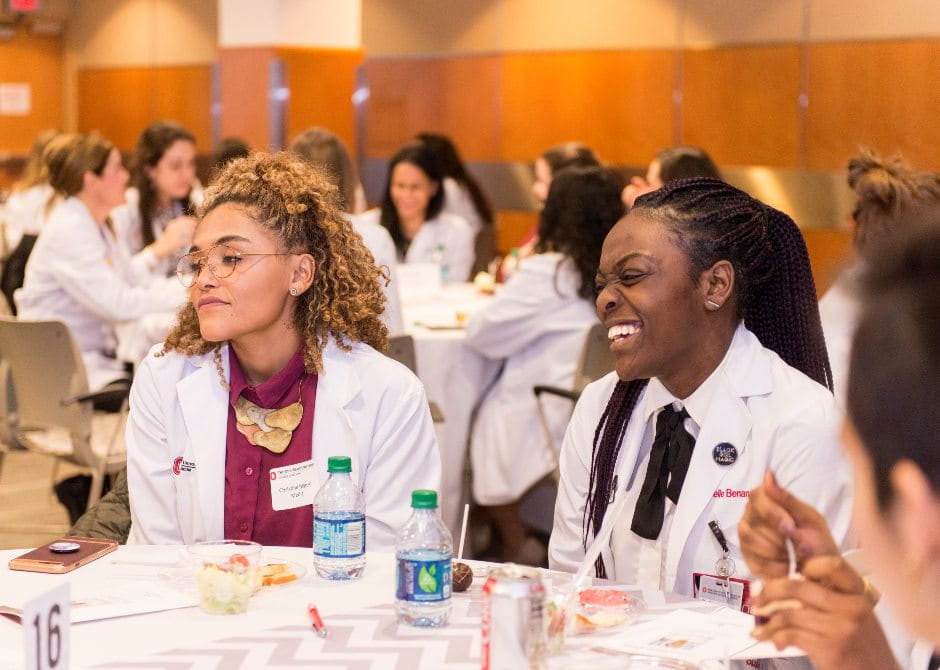 Women in White Coats
Women in White is an annual event for female physicians, researchers and medical students to connect and share experiences specific to women in medicine. This evening of networking provides invaluable wisdom for the students, and a unique opportunity for women alumni to give back to the physicians of tomorrow.
Signature Events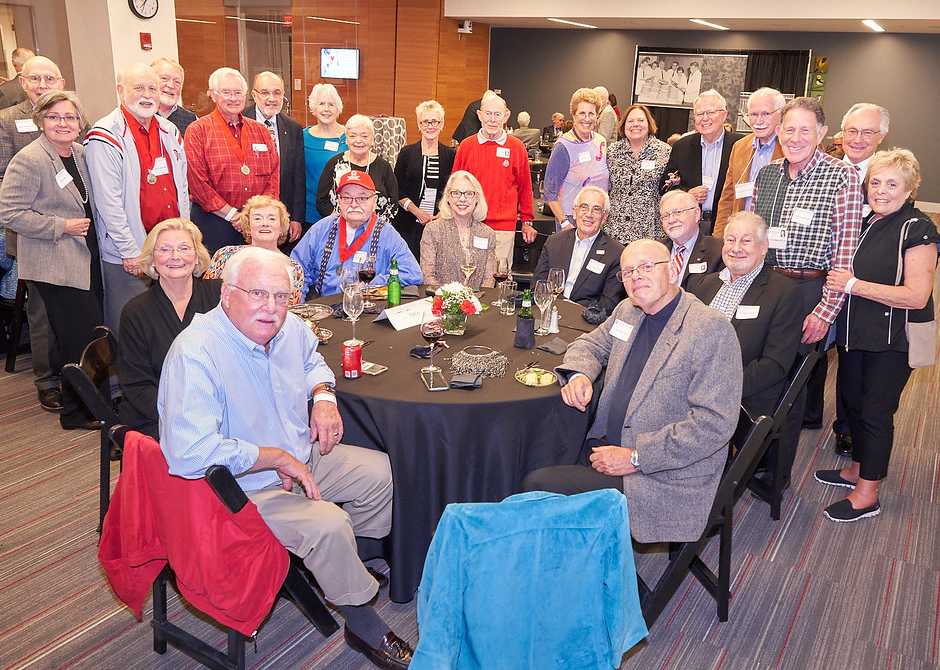 Medical Alumni Reunion
Whether you're returning to celebrate your 5th, 25th, or 50th reunion, the College of Medicine looks forward to welcoming alumni back to campus. All alumni, regardless of reunion year, are welcome!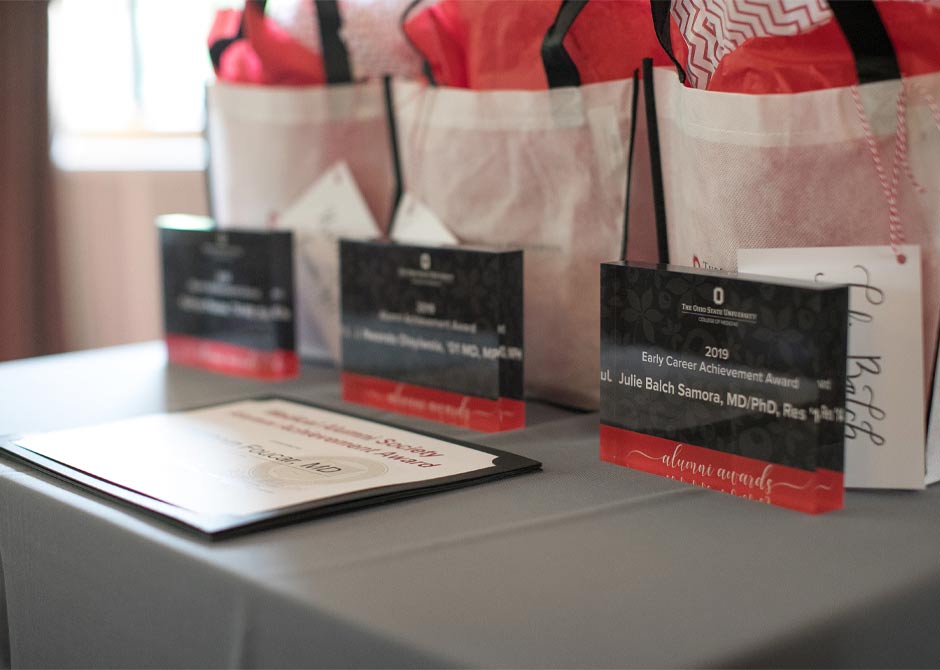 Alumni Awards Celebration
Even after alumni leave the Ohio State campus, they are Buckeyes for life. We appreciate everything our medical alumni does for the college, greater community, and advancement of medicine.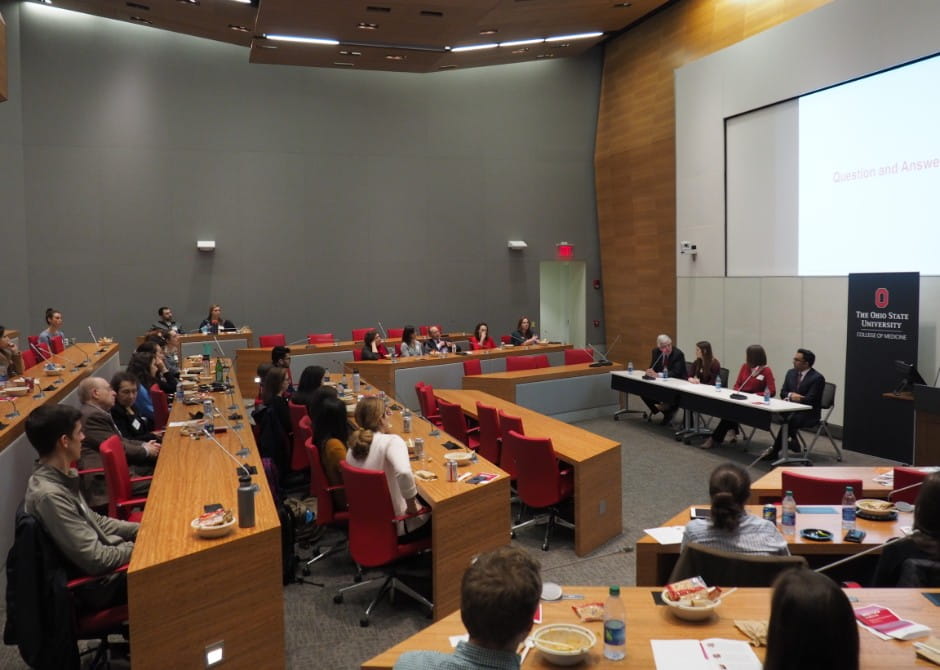 Mo Mullet Student-Alumni Forums
Maurice 'Mo' Mullet established an endowment to support an educational forum, allowing for more meaningful dialogue between current medical students and alumni. Each year students and alumni are brought together to hear about and engage in a current topic in medicine.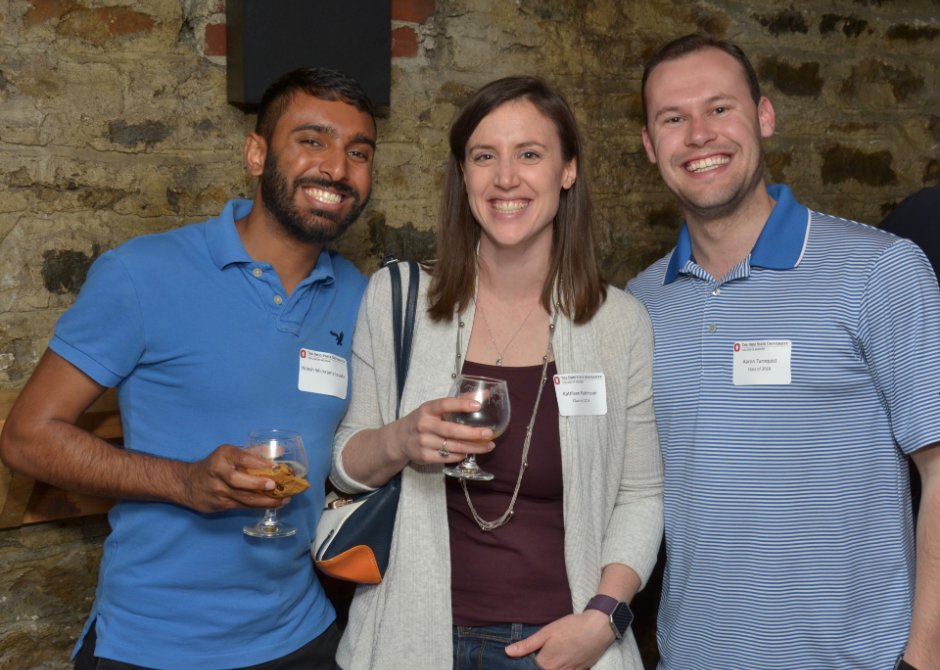 Medical Alumni Happy Hours
Throughout the year, alumni are invited to attend informal happy hours where they can connect with their colleagues in medicine.
Past events have been held in Columbus, Ohio; Indianapolis, Indiana; Phoenix, Arizona; Pittsburgh, Pennsylvania; and Atlanta, Georgia.
Virtual Events
Virtual Engagement
In times when we cannot physically be together, alumni can still stay connected to Ohio State. Explore virtual opportunities for tips to cope during uncertain times, find a new job, watch upcoming webinars or access kids' programming.