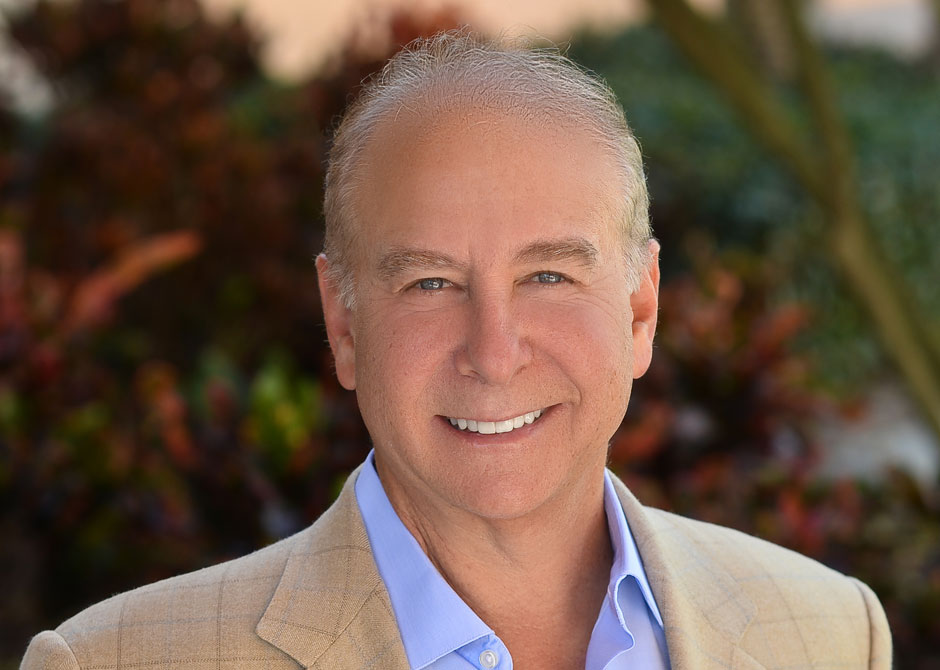 '85 Mark A. Pinsky, MD to be recognized as a 2018 Top Doctor in Palm Beach Gardens, FL
Pinsky, founder and CEO of Plastic Surgery Innovations, LLC with two decades of surgical experience, was named a 2018 Top Doctor in Palm Beach Gardens for demonstrating clinical excellence while delivering the highest standards of patient care.
Class of 1982
Michael Allison, '82 MD, Named Among Best Anesthesiologists in Dallas
Below is a list of the top and leading anesthesiologists in Dallas. To help you find the best Anesthesiologists located near you in Dallas, our team at Kev's Best put together our own list based on this rating points list.
The top rated Anesthesiologists in Dallas are:
Dr. Michael Allison – Metropolitan Anesthesia
Dr. Kourosh Rezai – BMW Anesthesiology
Dr. Sheffield A. Kadane III – Allied Anesthesia Associates
Dr. Amir Alavi – US Anesthesia Partners Texas
Dr. Catherine B. Barden – UTSouthwestern Medical Center
Michael Allison, '82 MD joined Metro Anesthesia in 1995 and serves on its Marketing Committee.
A graduate of Case Western Reserve University with a bachelor's in Health Science, he also attended Ohio State University Medical School and completed his Residency in Anesthesiology at Parkland Memorial Hospital. Dr. Allison is board certified by the American Board of Anesthesiologists and is a member of the American Society of Anesthesiology, Texas Society of Anesthesiologists and Dallas County Anesthesia Society, of which he is a past president.
Dr. Allison is active in many community projects and is a major donor in the Human Rights Campaign. He lives in Oak Cliff.
PRODUCTS/SERVICES:
Anesthesiology, Pain Management
REVIEWS:
"I have worked with many of the anesthesiologist in this group and they are world class doctors. These are the anesthesiologists that I would ask to take care of my family any day of the week. In an emergency or during an elective case, these doctors are amazing! You cannot go wrong with choosing these group of doctors to care for you and your loved ones." -Thuc Quyen Nguyen
Read more on KevsBest.com
Greg Siewny, '82 MD, was named the Chairman of the Board of Atrium Medical Center in Middletown, Ohio
Greg Siewny was recently named Chairman of the Board for Atrium Medical Center in Middletown, OH. He has been the Chairman of the Board for Premier Health Group in Dayton, OH, and has been practicing obstetrics and gynecology in his hometown of Middletown since he completing his residency.
Laurence J. Pezor, '82 MD, named medical director of UM Shore Behavioral Health
Dr. Laurence J. Pezor has been named medical director of University of Maryland Shore Behavioral Health.
In this role, Pezor leads a team of providers who assist patients who are in need of mental health and recovery services. UM Shore Behavioral Health includes the Behavioral Response Team, the Mental Health Intensive Outpatient Program, the Bridge Clinic at UM Shore Medical Center at Dorchester, Addiction Services and Inpatient Treatment Services. Read more here.
Class of 1983
2019 Courage to Teach Honors Handed Out
On April 25, 2019, Courage to Teach held a reception and awarded Mary Beth Fontana, '66 MD, emeritus professor of Internal Medicine, the 2019 Master Teacher Award. Al Steginsky, '83 MD was also honored.
Additionally, these residents were honored for their teaching excellence and inducted into Courage to Teach:
Kelly Copeland, '15 MD
Mitchell Ramsey, '15 MD
Mary Ryan, '16 MD
Jeffrey Schord, '16 MD
Shauna Schord, '16 MD
Charles Hitchcock, '83 MD, PhD, honored at The Second Annual Humanism in Medicine Last Lecture
The Second Annual Humanism in Medicine Last Lecture Series: In recognition of teaching excellence in the health sciences at The Ohio State University, the Medical Heritage Center, Courage to Teach and the OSU Collaborations in the Medical Humanities Board present the second in a series of Last Lecture events that will highlight the wisdom of Dr. Randy Pausch when he simply asked, "If we had to vanish tomorrow, what would we want as our legacy?" This year, Charles Hitchcock, MD, PhD responds to that question as we celebrate the second in the Last Lecture Series.
View a recording of the lecture.
Introducing Charles Hitchcock, MD, PhD
Dr. Hitchcock took a rather convoluted journey leading up to this day. He was raised in Minneapolis and attended, what is now called, Minnesota State University-Mankato. There he received a bachelor's degree in chemistry and a master's degree in biology. These two degrees were separated by his time in the Army, including Vietnam, and a short stint as a food plant inspector for General Mills. He first came to The Ohio State University College of Medicine in 1974 for a PhD in Anatomy. During this time he was admitted to the college's ISP program in 1979 and received his PhD in 1981 and his MD in 1983. After a pathology residency at the University of Florida, he spent four-and-a-half-years as a major in the Air Force stationed at the Armed Forces Institute of Pathology. This was followed by a year in private practice in Sarasota, Florida. Chuck returned to OSUCOM on January 1, 1993 as a research pathologist working on a commercial contract. After the contract expired, he was retained as a regular faculty member focusing on being a physician-educator.
As a physician-educator, Dr. Hitchcock played an ever increasing role as a lecturer and leader in the various iterations of the preclinical curriculum. As a facilitator and innovator, he worked with faculty and staff to design and implement the Integrated Pathway. The result was reduced lecture and lab hours while promoting the clinical relevance of the basic sciences and introducing new pedagogical methods for medical education that went on to serve as the forerunner of the LSI curriculum in which he was a lecturer, block leader, and expert educator. The end result is that more than 4,500 students attended, read, and/or listened to his various teaching and learning methods (TLMs). Added to this number are other students ranging from 8 years old to 38 years old that include those in: grade school and high school; residency or fellowship; as well as in private or academic practice.
Dr. Hitchcock's efforts are well recognized. Among other distinctions he has been asked to hood more than 20 students at their graduation and was awarded College of Medicine's most prestigious teaching award, Professor of the Year for the Class of 2003. His peers selected him as an inaugural member of The Courage to Teach, as well as for both the Ohio State College of Medicine Alumni Achievement and Faculty Teaching Awards, and the Mary Beth Fontana Master Teacher Award. In 2016, he was the recipient of the Tom Kent Award for Excellence in Pathology Education from the Group for Research in Pathology Education, an international group of pathology educators.
As a faculty member in the Department of Pathology, Dr. Hitchcock's clinical efforts centered on anatomical pathology that included director of the Regional Autopsy Service and interim director of the Division of Thoracic Pathology. His involvement in translational research has focused on the detection and pathologic characterizations of cancer that resulted in over 90 authored or co-authored publications and four patents. He continues to actively pursue these efforts.
Dr. Hitchcock has been married to his wife Nancy for the past 47 years. They have three daughters – Katie, Lauren and Jenna, and their four grandchildren – Tommy, Josie, Lillian and Charlie.
Class of 1984
John Galat, '84 MD, Res Recognized for Heart Valve Implant Milestone
Cardiovascular surgeon John Galat, MD, who leads Venice Regional Bayfront Health's heart program, has been recognized for conducting 700 implants of Carpentier-Edwards PERIMOUNT heart valves since 1991. This milestone places Galat in the top 10 percent of Southwest Florida surgeons implanting the valves, according to valve manufacturer Edwards Lifesciences.
"With more than 25 years of surgical experience and as an original co-founder of Venice Regional's heart program, Dr. Galat is uniquely qualified to lead our talented team caring for cardiovascular surgery patients at Venice Regional," said hospital CEO Karen Fordham.
"This recognition is an impressive milestone and represents the life-changing medical intervention that members of our heart team deliver every day to patients with serious heart conditions."
For patients with certain heart conditions, replacing aortic and/or mitral pericardial valves can be life-saving and provide enhanced quality of life and longevity. At Venice Regional, heart valves can be replaced using minimally invasive surgical procedures that reduce hospital stays and accelerate recovery. The Venice Regional heart team also conducts open heart procedures, depending on the patient's condition.
Galat is board-certified in cardiovascular surgery and has conducted thousands of procedures in his career. He co-founded Venice Regional's heart program in 2002 and returned to Venice in 2018 after practicing in Ocala. He also helped start four other heart programs at hospitals across Florida, in addition to Venice.
"Venice Regional's heart program is unique in the nation," Galat said. "Our team includes a cardiac anesthesiologist who works only with our heart team, consulting with patients well before surgery, co-managing patients throughout the surgical procedure with the surgeon and perfusionist, and managing patients in intensive care after surgery. This continuity of care across the patient's experience is one reason Venice Regional's heart patients have consistently positive outcomes."
Venice Regional's heart program has earned numerous national quality awards, including the American Heart Association's Get With The Guidelines® Gold Plus Quality Achievement Award for both Stroke and Heart Failure and U.S. News & World Report 2016-2017 Best Hospital in Heart Failure.
Additionally, Venice Regional had the lowest re-admission rate in South Florida for Percutaneous Cardiovascular Procedures with a Drug-Eluting Stent between 2013-2016, according to Dexur.
Volunteering his expertise through international medical missions, Galat has helped communities establish heart surgery programs in Albania, China and Mongolia. Most recently, he assisted Tenwek Hospital in Bomet, Kenya, in establishing a heart surgery program and a cardiovascular surgery residency for Kenyan nationals.
Galat received his medical degree from The Ohio State University and completed residencies in general surgery and cardiothoracic surgery at hospitals affiliated with Case Western University.
Read more on MarketScreener.com.
Sheryl Pfeil, '84 MD, chosen as president-elect of the Alpha Omega Alpha Honor Medical Society national organization
The Alpha Omega Alpha Honor Medical Society chose Sheryl Pfeil, MD '84, professor of Gastroenterology, Hepatology and Nutrition, as its president-elect of its national organization. Election to Alpha Omega Alpha is an honor signifying a lasting commitment to professionalism, leadership, scholarship, research and community service.
Nine College of Medicine Alumni Selected as Members of Mazzaferri-Ellison Society of Master Clinicians Inaugural Class
An induction ceremony for the inaugural class of the Mazzaferri-Ellison Society of Master Clinicians was held at the Biannual Medical Staff Meeting June 27, 2018. The society is named in honor of Drs. Ernest Mazzaferri Sr. and Chris Ellison, who have both been widely recognized for their clinical excellence, professionalism, leadership, exemplary service and commitment to The Ohio State University and its College of Medicine. The alumni selected include:
James Allen, '84 MD
Ron Harter, '89 MD
David Kasick, '03 MD
Lisa Keder, '89 MD
John Kissel, MD, Res
Ernest Mazzaferri Sr., '62 MD (in memoriam represented by Ernest Mazzaferri Jr., MD)
William Pease, MD, Res
Steven Steinberg, '78 MD
Pat Vaccaro, MD, Res
Robert C. Frere, '84 MD, FAAN, is being recognized by Continental Who's Who
Robert C. Frere, MD, FAAN, is being recognized by Continental Who's Who as a Pinnacle Lifetime Achiever in the field of Medicine as a Neurologist at ECU Physicians Neurology Services.
ECU Physicians Neurology Services is located at the former East Carolina Neurology practice, which was a trusted provider of neurological services that opened in 1977. In 2013, the practice joined with the Brody School of Medicine and Vidant Medical Center of East Carolina University. ECU Physicians Neurology Services offers a wide array of services, such as MRI, and treatments for people diagnosed with neurological diseases, such as Huntington's disease, meningitis, seizure disorders, neuropathy and stroke.
Class of 1985
Steven Yarinsky, MD, Res Voted as Best of the Saratoga Region 2019
With over 30 years of experience in plastic surgery, Dr. Steven Yarinsky has become well-known for his advanced expertise in cosmetic surgical care. The board-certified plastic surgeon in Saratoga Springs has been highly regarded by the local community, including patients and fellow physicians, for his dedication to providing excellent care. He has been honored with numerous awards over the years, with the most recent accolade being "Best of the Saratoga Region 2019" by local newspaper Saratoga TODAY.
This marks the seventh consecutive year that Dr. Yarinsky and Saratoga Springs Plastic Surgery, PC have been voted first place in Saratoga TODAY's annual "Best Of" issue. To be named one of the best in the region, the publication hosts a nomination and voting process, which began in March this year. Its tens of thousands of readers had the opportunity to vote for who they believe is the best in their field, with categories ranging from restaurants and home services to spa care and doctors.
Dr. Yarinsky believes these awards are a valuable resource for those in the community looking for highly trusted businesses to patronize. He is thrilled to be chosen for another year in a row in the Plastic Surgery category, and is grateful for those who shared their support for his practice. Dr. Yarinsky strives to exceed patients' expectations by providing the best possible plastic surgery care, whether an individual is seeking a surgical procedure like breast augmentation or mommy makeover, or a non-surgical treatment at his med spa like BOTOX® Cosmetic. He is committed to patients' comfort, safety, and overall well-being as he helps them achieve their desired outcome.
Dr. Yarinsky feels honored to once again be named the best plastic surgeon in the Saratoga Region by the many readers of Saratoga TODAY. He looks forward to continuing his mission of helping patients realize their aesthetic goals through high-quality plastic surgery care.
About Steven Yarinsky, MD, FACS
Dr. Steven Yarinsky has an extensive background of plastic surgery training and over 30 years of experience in cosmetic medicine and cosmetic surgery. After earning his medical degree from SUNY Upstate Medical Center, Syracuse, he completed a five-year general surgery residency at Ohio State University Hospital, Columbus and Marshall University Medical School. Dr. Yarinsky then trained at the Medical College of Ohio in a Cosmetic and Reconstructive Surgery residency. To stay abreast of the latest developments in plastic surgery, he completes over 150 hours of continuing education every three years. Dr. Yarinsky is a Diplomate of the American Board of Plastic Surgery, a Fellow of the American College of Surgeons, and a member of several other medical associations. In addition to being named in Saratoga TODAY's "Best Of" issue every year since 2013, Dr. Yarinsky has been repeatedly selected as a "Regional Top Doctor" by Castle Connolly, one of the "Top Plastic Surgeons" by Consumers' Research Council of America, and one of the "Best Plastic and Cosmetic Surgeons" in the U.S. by Plastic Surgery Practice Magazine
Read more on valleyscw.com
Mark A. Pinsky, '85 MD, to be recognized as a 2018 Top Doctor in Palm Beach Gardens, FL
Mark A. Pinsky, MD, a plastic surgeon with his own private practice, founder and CEO of Plastic Surgery Innovations, LLC, and founding member and general partner with Strathspey Crown Holdings, LLC, has been named a 2018 Top Doctor in Palm Beach Gardens, Florida. Top Doctor Awards is dedicated to selecting and honoring those healthcare practitioners who have demonstrated clinical excellence while delivering the highest standards of patient care.
Dr. Mark A. Pinsky is a highly respected and experienced surgeon, with more than two decades of experience delivering consistent and beautiful results to his patients. Dr. Pinsky's acclaimed career in medicine began in 1985, when he graduated with his medical degree from The Ohio State University College of Medicine in Columbus. After medical school, he completed his general surgery internship and residency, followed by his plastic surgery residency with The University of Texas Health Science Center in Houston. Dr. Pinsky is a lecturer and FDA CI for JUVÉDERM, and is also a certified injection trainer.
Dr. Pinsky is board certified by, and a diplomate of the American Board of Plastic Surgery, and he has dedicated his life to providing the highest standard of quality care to his patients. His philosophy and approach balances each patient's desires with the transformation he knows can be achieved for beautiful, proportionate results. Dr. Pinsky is determined to enhance his patients' quality of life, providing high quality, individualized surgical care in order to ensure the most optimal results. With a passion for his work, he is recognized for his expertise in all facets of aesthetic plastic surgery.
Dr. Pinsky provides advanced techniques, the latest products and options, and natural looking results. He is a member of the American Society of Aesthetic Plastic Surgery and the American Society of Plastic Surgeons, and he is the recipient of numerous awards and honors. His meticulous approach to patient care, coupled with his dedication to his work, and contributions in his field makes Dr. Mark A. Pinsky, MD a very worthy winner of a 2018 Top Doctor Award.
Class of 1986
Gary Ansel, '86 MD, appointed to Alucent Biomedical Scientific Advisory Board
Alucent Biomedical, a privately held biotechnology company founded to transform the way vascular disease is treated, today announced the formation of its scientific advisory board with seven key appointments: Gary Ansel, MD; Elazar Edelman, MD, PhD; William Gray, MD; Larry Kraiss, MD; Krishna Rocha-Singh, MD; William Sessa, PhD and Craig Walker, MD.
"Alucent is honored to have attracted to its scientific advisory board a team of leading experts in peripheral and cardiovascular disease who see great potential in our novel drug-device therapy," said Myles Greenberg, M.D., president and chief executive officer of Alucent Biomedical. "The board's combined expertise will be invaluable as we continue to investigate NVS, a treatment option developed to address the unmet need of patients with difficult-to-treat peripheral artery disease."
Dr. Gary Ansel is an internationally renowned interventional expert, both in peripheral vascular and cardiovascular procedures. He has been appointed associate medical director of the OhioHealth Research and Innovation Institute in Columbus, Ohio and is a member of the OhioHealth Research Industry Council. He serves as a primary investigator for numerous national and international research trials, helping to improve care for patients suffering with peripheral and cardiovascular disease. Currently, he is system medical chief, Vascular Program – OhioHealth, and assistant clinical professor of medicine in the Department of Internal Medicine at the University Of Toledo Medical Center in Toledo, Ohio. Dr. Ansel is a founding board member of the Vascular InterVentional Advances Conference (VIVA), a non-profit organization dedicated to education and research of vascular disease. He received his Doctor of Medicine degree from Ohio State University College of Medicine, where he also completed a postgraduate research fellowship in cardiology. He completed his residency and internship at the Medical University of Ohio in Toledo and received his post-fellowship training in peripheral vascular intervention at the Ochsner Clinic in New Orleans.
Read more on BusinessWire.com
George Kousaie, '86 MD, joins Wentworth-Douglas Hospital
Wentworth-Douglass Hospital welcomes Dr. George Kousaie, a board-certified primary care doctor specializing in family medicine.
Kousaie has 32 years of experience in the field, previously practicing in North Berwick, Maine. He is now accepting new patients at Wentworth Health Partners Great Bay Family Practice in Newmarket and at Primary Care at Pease in Portsmouth.
Kousaie earned his medical degree at The Ohio State University College of Medicine and completed his residency at Aultman Hospital in Canton, Ohio. Kousaie's general practice will provide comprehensive health care for individuals and families. He also has a special interest in sports medicine and concussion management in adolescent athletes, maintaining that prevention and individualized post-management care plans ultimately promote increased physical and mental activity.
Outside of work, Kousaie enjoys several hobbies. He has a passion for cooking, loves to play golf and tennis, and indulges in Tai chi classes when he has time.
"My favorite things about practicing family medicine are seeing a wide variety of patients and problems, and getting to talk to, and learn from, people in all walks of life," says Dr. Kousaie.
"I also love to teach. When a patient lights up with the understanding of something that was confusing and scary, and no longer is, it is a wonderful moment."
Dr. Kousaie was previously affiliated with Mayo Regional Hospital and York Hospital, providing family care services in Wells and North Berwick. Of joining Wentworth Health Partners, Dr. Kousaie says, "The Seacoast area is a vibrant and growing area and Wentworth-Douglass Hospital has a reputation for excellence – I felt that it would be a good opportunity for me to do true family medicine in a supportive environment."
Read more on Fosters.com
BWC Names Bradley J. Lewis, '86 MD, as the agency's new chief medical officer
The Ohio Bureau of Workers' Compensation of Tuesday names Dr. Bradley J. Lewis as the agency's chief medical officer. Lewis, a family practice physician in Groveport, will oversee all medical components of the BWC and direct its medical policy. Lewis served as Franklin County coroner from 2000 to 2008 before returning to private practice full time.
Class of 1987
Donna Johnson, '87 MD, selected as Empowered Woman of the Year by the International Association of Top Professionals
Dr. Donna Johnson, owner and pediatrician for Crystal Park Pediatrics located in Oklahoma City, Oklahoma was just recently selected for the Empowered Woman of the Year Award for 2019 by the International Association of Top Professionals (IAOTP) for her outstanding leadership and commitment to the healthcare profession.
While inclusion with the International Association of Top Professionals is an honor in itself, only a few women are chosen for this distinction based on their years of experience in the field, professional accomplishments, academic achievements, leadership abilities, and contributions to their communities. These are truly incredibly talented women who have dedicated their life to their work and have had a lifetime of achievement and success in a male-dominated industry! In 2018 Dr. Johnson was honored at IAOTP's Annual Awards Gala for her selection as Top Pediatrician of the Year, at the Plaza Hotel in New York City. In 2019, she will be honored at IAOTP's Annual Awards Gala being held at the Bellagio Hotel in Las Vegas for her selection for the Empowered Woman of the Year Award. Dr. Johnson is being recognized for this achievement for dedicating more than 30 years in the field and for demonstrating leadership and success in a male dominated industry. Dr. Johnson has definitely proven herself as an accomplished professional and talented, dynamic, results-driven leader. She has demonstrated success not only with her own practice but has developed trust with her patients that she is now seeing the children of her former patients. Her expertise includes developmental assessments, asthma, attention deficit disorder treatments, IV's, casting, laceration, repair and other minor surgeries in the office. Stephanie Cirami, President of IAOTP stated, "Choosing Dr. Johnson for this honor was an easy decision for our panel to make. She has devoted her life's work to better the health and lives of children and she selflessly gives back with her humanitarian efforts. She is brilliant, humble, and gracious. We are honored to have her with our organization and cannot wait to celebrate her success at this year's gala."
Crystal Park Pediatrics is an exceptional clinic where children come first. Their child-focused practice works hard to meet the needs of children from infancy through adolescence. Compassionate, knowledgeable and supportive staff is the cornerstone of Name of Crystal Park Pediatrics' quality care. All of their pediatricians and medical staff are highly trained professionals, and maintain the highest level of accreditation in pediatrics to address the special needs of infants, children, and teens. Aside from Dr. Johnson's daily responsibilities with the practice she also teaches pediatric residents, medical students and PA students in her office, she teaches asthma education classes and is a Top Doc Pediatrician who answers questions on live chat for parents. Dr. Johnson is also a sought after lecturer and speaker who gives educational talks to kids at schools and has been a speaker for the Integris Women's Forum on Asthma.
Throughout her illustrious career Dr. Johnson has received awards and has been recognized worldwide for her outstanding leadership and her commitment to the profession. In 2019, she graced the front cover of TIP (Top Industry Professionals) Magazine and is being considered for the Lifetime Achievement Award by the International Association of Top Professionals. In 2018, she was named Top Pediatrician of the Year by IAOTP. In 2015, she received the Reader's Choice Award Top 5, Patient's Choice Winner. In 2014, she was selected as Member of the Year by Bristol Who's Who. In 2013, she was selected by the International Association of Pediatrics as Top Pediatrician in Oklahoma City, Super Service Award by Angie's List, Leading Physicians of the World, Stanford Who's Who and American Registry of Outstanding Professionals. In 2011, she was selected as Professional Woman of the Year by the National Association of Professional Women and Woman of the Year. In 1992 and 1993 she received the Air Force Commendation Medal and Air Force Achievement Medal. Dr. Johnson is a member of the American Medical Association, Oklahoma State Medical Association and the American Academy of Pediatrics.
Dr. Johnson is a board certified pediatrician who did her residency at the University of Maryland Medical System, received her medical degree from The Ohio State University College of Medicine where she graduated Cum Laude, and received a bachelor's degreee in biology from Xavier University where she graduated Summa Cum Laude.
Looking back, Dr. Johnson attributes her success to her passion for helping children and always striving to utilize her platform to better the lives of others. When she is not working she enjoys spending time with her family, quilting, scrapbooking, photography, jogging, crafts and reading. For the future, she will continue her quest to provide others with information to raise their children happy and healthy hoping to continue to make a difference in people's lives. For more information on Dr. Johnson please visit crystalparkpediatrics.com or watch her video.
About IAOTP: International Association of Top Professionals (IAOTP) is an international boutique networking organization who handpicks the world's finest, most prestigious top professionals from different industries. These top professionals are given an opportunity to collaborate, share their ideas, be keynote speakers and to help influence others in their fields. This organization is not a membership that anyone can join. You have to be asked by the president or be nominated by a distinguished honorary member after a brief interview. IAOTP's experts have given thousands of top prestigious professionals around the world, the recognition and credibility that they deserve and have helped in building their branding empires. IAOTP prides itself to be a one of a kind boutique networking organization that hand picks only the best of the best and creates a networking platform that connects and brings these top professionals to one place. To learn more about IAOTP, please visit the website.
Read more on LifePulseHelp.com
Donna Johnson, '87 MD, selected as Doctor of the Decade by the International Association of Top Professionals (IAOTP)
While inclusion with the International Association of Top Professionals is an honor in itself, only 1 Doctor is selected for this distinction. Dr. Johnson is being recognized for this honor for dedicating over 30 years to Pediatrics and the Healthcare Industry. She was just honored at IAOTP's Annual Awards Gala at the Bellagio Hotel in Las Vegas, for her selection as an Empowered Woman of the Year. IAOTP is incredibly honored to be able to recognize Dr. Donna Johnson for her success and dedication. She will be honored at IAOTP's Annual Awards Gala being held at the Plaza Hotel in New York City at the end of this year for this distinction. www.iaotp.com/award-gala
Class of 1988
Peter Edwards, '88 MD, in line to be the in-part owner of the Columbus Crew SC
Buying the Columbus Crew SC was never about making money, said Dr. Pete Edwards, who went from team physician to co-owner of the Major League Soccer team seemingly overnight.
"It was not an investment decision. It was a good thing for the city," said Edwards, a surgeon and partner in Columbus-based Orthopedic One, the largest physician-owned orthopedic surgery practice in Ohio.
Edwards said his extended family, known as long-time developers and builders in central Ohio, has always wanted the city to succeed.
"Losing a sports team is bad for a city. There's a hole there. ... Even if you're a casual fan, the idea that your city lost something – that's a bad feeling," Edwards said during a wide-ranging interview with Columbus Business First ahead of a Wednesday press conference for the new owners and team leadership to meet the public.
"Columbus is growing and on an upswing," he said, "and my family is really passionate about Columbus, so to prevent that from happening was a driving force from the beginning."
The Edwards family and Jimmy and Dee Haslam, who own the Cleveland Browns, came together to keep the Crew in Columbus and create a plan with the city, county and state to build a new stadium and mixed-use development downtown and turn the old Mapfre Stadium grounds into a new Crew training facility and community sports complex.
The plan came together after months of behind-the-scenes negotiations by Columbus city officials, Columbus Partnership CEO Alex Fischer and Chief Counsel Steve Lyons and others after former owner Anthony Precourt said in October 2017 that he wanted to move the team to Austin, Texas.
Edwards declined to say how the ownership is split between the families or to disclose his family's exact investment, but he confirmed the broad outlines of the deal that secured the team's sale. As we've reported, that included $150 million to buy the team, another $150 million toward a new $230 million stadium complex, and an undetermined investment in the more than $300 million in development expected around the new stadium.
Edwards, who has been involved with the Columbus Crew since its inception in 1996, said his family didn't hesitate when he told them about his interest in buying the team. Edwards is the son of real estate developer Peter H. Edwards Sr. of Edwards Companies, a wide-ranging real estate business known locally for its work in the Brewery District, Tuttle Crossing and student housing projects around Ohio State. Other siblings include Jeff Edwards, CEO of Installed Building Products Inc., a public company with more than $1 billion in annual revenue; Central Ohio custom homebuilder Mike Edwards; and Anne Edwards, who renovates historic homes in England.
It was this past October when the Haslam and Edwards families announced they were working on a deal with Major League Soccer to buy the team. An official deal was ironed out in December, along with plans to build the $230 million downtown stadium at the western end of the Arena District and to transform the Mapfre site.
Like the Haslams, Edwards said his family is in this for the long haul and they both see the investment as a multi-generational commitment.
"My kids grew up around it, they watched every game," Edwards said. "This is not just about soccer, it's about family."
Edwards also said none of this would have happened without the SaveTheCrew movement.
"The team wouldn't have stayed if it wasn't for them, that's clear," he said. "Their reward is they won. They got to keep the team – they got to keep our team."
Read more on BizJournals.com
7 College of Medicine Alumni receive 2018 Lead.Serve.Inspire Awards at The Ohio State University College of Medicine
The Ohio State University College of Medicine Presents the 2018 Lead.Serve.Inspire. Awards
The faculty and staff at the College of Medicine are celebrated annually at the spring symposium. Recipients of awards are nominated and selected by their peers or learners. These awards honor the outstanding contributors to the Lead.Serve.Inspire. curriculum and the College of Medicine's educational objectives.
College of Medicine alumni who received an award are listed below:
Part 1 Teaching and Learning Methods
Cardiopulmonary Disorders: Troy Schaffernocker, '02 MD
GI/Renal Disorders: Udayan Bhatt, '95 MD
Part 1 Educator
LP Preceptor of the Year: Jeffrey Weiland, '79 MD
LG Facilitator of the Year: Matt McCutcheon, MD, Res
Portfolio Coach of the Year
Deborah Lowery, '88 MD
Part 1 Excellence in Education
Sheryl Pfeil, '84 MD
Part 3 Excellence in Education
Troy Schaffernocker, '02 MD
Lead.Serve.Inspire.
Inspire: Nancy Liao, '10 MD
Scott Russi, '88 MD, joins PeaceHealth Peace Harbor Medical Center
Dr. Scott Russi has joined PeaceHealth Peace Harbor Medical Center as a relief general surgeon. He earned his medical degree from The Ohio State University College of Medicine in Columbus, Ohio. He completed residencies at Wilford Hall Medical Center at Lackland Air Force Base in San Antonio, Texas, and Keesler Medical Center at Keesler Air Force Base in Biloxi, Miss. He worked at Northwest Surgical Specialists in Springfield for four years and, most recently, at the Eugene VA Healthcare Center.
Read more on SiuslawNews.com
Class of 1989
Leon McDougle, '89 MD, elected President-Elect of the NMA
Congratulations to Leon McDougle, MD, professor of family medicine at The Ohio State University College of Medicine and Chief Diversity officer at Wexner Medical Center, who was elected President-Elect of the National Medical Association.
Jeffrey Bell, '89 MD, joins Novant Health UVA Health System
Medical Drs. Jeffrey Bell and Thomas E. Myers have joined Novant Health UVA Health System, according to a news release.
They are part of Novant Health UVA Health System OB/GYN.
Myers attended medical school at West Virginia University and completed his residency at Naval Regional Medical Center in San Diego, Calif. He is board certified by the American Board of Obstetrics and Gynecology. Myers served the Camp Lejeune Marine Corps Base in North Carolina before opening his practice in Warrenton in 1984.
Bell holds a medical degree from The Ohio State University College of Medicine and completed his residency at George Washington University Medical Center in Washington, D.C. He is board certified by the American Board of Obstetrics and Gynecology and has been a practicing OB/GYN physician in the Warrenton area since 1993.
"We proudly welcome Dr. Bell and Dr. Myers to the Novant Health UVA Health System Medical Group," said Dr. Eugene Louie-Ng, physician leader of the women's service line for the health system. "These providers bring vast experience and a devotion to providing high-quality care using advanced treatment methods for women in the Warrenton community."
Novant Health UVA Health System OB/GYN is a merger of Commonwealth OB/GYN operated by Bell and the OB/GYN office of Dr. Thomas E Myers, who have joined Novant Health UVA Health System Medical Group.
The combined practice is located at 428 Hospital Drive, Warrenton, and is supplemented by the Novant Health UVA Health System Lake Manassas OB/GYN group, offering five practices, including a location at 480 Fletcher Drive in Warrenton, and 13 OB/GYN providers.
Tami Benton, '89 MD, is the Psychiatrist in Chief at Children's Hospital of Philadelphia and was recently recognized for her accomplishments by three national organizations
She was awarded with the American Foundation for Suicide Prevention Shelley-Leaphart Williams Community Outreach Award for her significant contributions to the prevention of suicide in Philadelphia and surrounding communities. The second award she recently received is The Society of Biological Psychiatry Humanitarian Award to recognize her visible efforts to aid those suffering from mental illnesses. She was also given The Virginia Q Anthony Outstanding Woman Leader Award by the American Academy of Child and Adolescent Psychiatry to celebrate her lifetime of achievements as a woman in the psychiatry field.
More Updates
John Kissel, MD, Res, retires after 40 years as Chair of Neurology for The Ohio State University Wexner Medical Center
After 40 years, the chair of neurology for The Ohio State Wexner Medical Center is retiring.
Dr. John Kissel has treated patients with neuromuscular disorders from all over the country. He specializes in spinal muscular atrophy and has been instrumental in one of the country's leading centers in neuromuscular medicine. His patients appreciate his personal touch many of whom he's treated over their lifetime.
Advancements to conquer the disorders have been slow. For the first 38 years of Dr. Kissel's career, there were no new medication treatments. But six new drugs have been FDA approved in the last 18 months.
Dr. Kissel hopes his legacy is seeing his team continue on to make even greater progress in the neuromuscular field. "I think the most satisfying part of the job is you hope you can train people who take the message and carry the message out," said Dr. Kissel.
Dr. Kissel will retire at the end of June.
Read more on 10tv.com