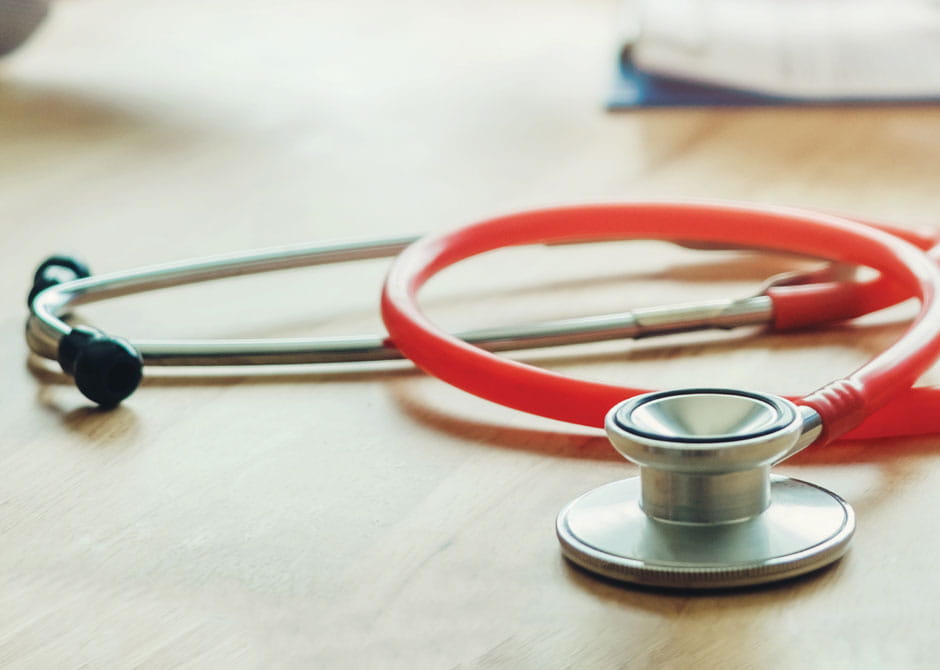 L. Okey Onyejekwe Jr., '00 MD, has been named 23andMe's new Vice President of Consumer Clinical Operations and Medical Affairs
This leadership role allows him to use his knowledge and experience as a physician, as a lawyer and as a business leader.
Jump to class year:
Class of 2000
Katherine Hiller, '00 MD, has just been named as the Associate Dean and Director of the IU School of Medicine-Bloomington by the Indiana University School of Medicine.
Congratulations Dr. Hiller! Read more.
L. Okey Onyejekwe Jr., '00 MD, has been named 23andMe's new Vice President of Consumer Clinical Operations and Medical Affairs
This leadership role allows him to use his knowledge and experience as a physician, as a lawyer and as a business leader.
Class of 2001
Nwando Olayiwola, '01 MD, along with other doctors at the Ohio State University wrote an article about academic changes that need to be made to end the effects of racism on health care.
They discuss how racism, not race, is a social determinant in health care and how that can change based on how we educate future healthcare providers.
Alumnus and Ohio State College of Medicine faculty member J. Nwando Olayiwola, '01 MD, is a recipient of the 2020 Executive Leadership in Academic Medicine (ELAM) fellowship.
This is a one-year program designed to support the advancement of promising women leaders in their organizations. She will have the opportunity through this fellowship to lead a college initiative and to grow executive leadership skills.
Read more on onesource.osumc.edu
Froylan Gonzalez, '01 MD, Named Among Top Doctors in Atlanta
Twenty-one physicians from Georgia Urology –the largest urology practice in the Southeast– rank among Castle Connolly's Top Doctors. All of these professionals are recognized as Atlanta's Top Doctors in "Atlanta" magazine's July issue. More than 40 percent of the physicians in the publication's urology category and all of the physicians in the pediatric urology category come from this one practice.
Those physicians are: Drs. Roosevelt Allen, David Banks, Carl Capelouto, Darrell Carmen, Bert Chen, Walter Falconer, Allen Futral, Lawrence Goldstone, Froylan Gonzalez, Mark Haber, Charles Kaplan, Andrew Kirsch, A. Keith Levinson, Jeffrey Proctor, Joel Rosenfeld, Hal Scherz, Brent Sharpe, Fred Shessel, Edwin Smith, Shaya Taghechian, and Barry Zisholtz. These doctors represent nearly 50 percent of Georgia Urology's practice.
"Atlanta" magazine uses a database of top doctors compiled by Castle Connolly Medical Ltd., an established healthcare research company based in New York, to assist in its annual effort. This year, the publication honors 860 physicians. Doctors are nominated for consideration through both a nationwide survey and a peer nomination process open to licensed physicians in Carroll, Cherokee, Clayton, DeKalb, Douglas, Fayette, Forsyth, Fulton, Gwinnett, Hall, Henry, and Rockdale counties. Castle Connolly's physician-led team of researchers then select the Top Doctors through a rigorous screening process that includes an evaluation of educational and professional experience.
According to Dr. Hal Scherz, managing partner of Georgia Urology, having a highly skilled and reputable staff affirms the practice's longstanding mission.
"Curating and retaining a dream team of physicians to provide the best level of care to our patients continues to be a goal for Georgia Urology," said Scherz, who was honored along with the rest of the doctors at the recent 2019 Atlanta magazine Top Doctors Reception at Atlanta History Center. "Receiving this type of honor is not only humbling, but confirms we're reaching that objective."
Dr. Froylan Gonzalez practices out of Georgia Urology's Canton and Sandy Springs offices. Dr. Gonzalez earned his BA with honors from Williams College. He then graduated from The Ohio State University College of Medicine and Public Health. He completed his residency at Barnes-Jewish Hospital – Washington University Medical Center in Saint Louis, Missouri. He then served as clinical instructor of the Division of Urology at Washington University from 2006 to 2008 with a clinical specialty in laparoscopic surgery. Dr. Gonzalez also has additional postgraduate training in both laser and robotic surgery, his areas of expertise. He is a member of the American Medical Association and the Southeast section of the American Urological Association.
Read more on Patch.com.
Jacqueline Nwando Olayiwola, '01 MD, receives the Woman of the Year Award from the American Telemedicine Association
The ATA, the nation's leading telehealth association, today announced the winners of this year's annual awards that recognize exemplary achievements and individuals in the telehealth field. The awards will be presented at the ATA19 Annual Conference and Expo taking place at the Ernest N. Morial Convention Center in New Orleans on April 14-16, 2019.
"The winners of this year's awards are doing amazing work and it's wonderful to see the innovation and transformation that is happening in the telehealth field" said Laurie Poole, vice president of clinical innovation at the Ontario Telemedicine Network (OTN) and chair of the ATA Awards Committee.
ATA Annual Conference Awards are given in four categories:
ATA President's Award for Innovation in Remote Healthcare Award recognizes organizations that are making remarkable advances in telehealth, leading to innovative health applications and social services support at the individual or community level or removing barriers to implementation and adoption. This year's winner is EYEmergencyMD, Inc., which provides acute ophthalmology care via web, phone or mobile app.
ATA President's Award for the Transformation of Healthcare Delivery Award recognizes the leadership of an organization that incorporates virtual healthcare services as part of an initiative resulting in improved healthcare quality and value for a large population of patients. This year's winner is South Carolina Telehealth Alliance (SCTA), a statewide collaboration of organizations that have joined forces to expand telehealth services across the state, giving all South Carolina residents access to quality healthcare, while effectively managing the cost of providing care.
ATA Champion Award recognizes an individual who has made significant contributions to ATA's strategy to advocate for public policy changes that open payment support and provide regulatory relief. This year's winner is Nathaniel M. Lacktman, JD, partner and healthcare lawyer with Foley & Lardner LLP, and chair of the firm's national Telemedicine & Digital Health Industry Team.
ATA Woman of the Year Award recognizes a woman who exemplifies exceptional leadership and entrepreneurial qualities, who leads with strong business acuity and is lauded for her ability to recognize and empower future female leaders. This year's winner is Jacqueline Nwando Olayiwola, MD, MPH, FAAFP, an associate clinical professor in the University of California, San Francisco Department of Family and Community Medicine as well as family physician and the chief clinical transformation officer for RubiconMD, a leading provider of electronic consultations between primary care and specialty care providers.
ATA19 Annual Conference Awards will be presented at the ATA19 Leadership Dinner on Sunday, April 14. Information about the Leadership Dinner, award criteria, nominations, and past winners is available here.
About the ATA: The ATA is the only organization completely focused on advancing telehealth to ensure that every individual has access to safe, affordable, and effective healthcare when and where they need it. The organization represents a broad and inclusive member network of technology solution providers, healthcare delivery systems and payers, as well as partner organizations and alliances. Together, we are working to enhance the visibility of telehealth, promote responsible policy, and provide education and resources to help integrate virtual care into emerging value-based delivery models.
Read more on AmericanTeleMed.org
J. Nwando Olayiwola, '01 MD, appointed to We Care Solar Board of Directors
Dr. Olayiwola has been appointed to the board of directors for We Care Solar, a nonprofit organization that provides an amazing solar suitcase to health facilities across countries in Africa and many other developing regions/nations to ensure successful childbirth and maternal child health.
Read more on WeCareSolar.org
Class of 2002
Richard Wardrop, '02 MD, '00 PhD, has been appointed to serve on the ABIM's Internal Medicine Board and the ACP Education Committee.
The Specialty Boards of the ABIM are responsible for the definition of the discipline across Certification and MOC. Dr. Wardrop will begin his term on the board in July of 2020 and will serve for three years.
Read more on ummcmedicinenews.org
Beth Liston, '02 MD, PhD, Receives 2018 Physician Advocate of the Year Award
The OSMA Physician Advocate of the Year Award recognizes an individual who has demonstrated the ability to effectively advocate at the local, state and/or federal levels on behalf of their profession and patients.
Physician advocacy plays a crucial role in enhancing the OSMA and the political process. In a society confronted with pressing issues such as affordability and access to health care, physician advocacy is of critical importance. The physician advocate goes beyond their primary role of providing clinical treatment to their patients by advocating for the well-being of their profession, patients and communities in which they serve. The OSMA Physician Advocate of the Year Award is presented each year during the OSMA's Annual Meeting.
Richard Wardrop III, '02 MD, joins University of Mississippi Department of Medicine as Vice Chair for Education and Faculty Development
Dr. Richard M. Wardrop III, MD, PhD, FAAP, FACP, has joined the Department of Medicine as the vice chair of education and faculty development. Dr. Wardrop received his PhD in molecular virology and immunology in 2000 and his medical degree in 2002 from The Ohio State University. He then completed his residency in internal medicine and pediatrics as well as a chief residency in internal medicine at the University of North Carolina at Chapel Hill. After serving in academic positions at several institutions, Dr. Wardrop joined us from UNC, where he served as the program director for the combined Internal Medicine and Pediatrics Residency Program from 2013-2017, with the program achieving #1 national ranking under his leadership.
Dr. Wardrop's specific interests lie in promoting and providing high value care education, provider wellness, peer-coaching, and development of skills for clinician-educators. Dr. Wardrop served as President of the UNC Academy of Educators (AOE), director of the UNC AOE Residents as Teachers Program and established new faculty orientation and leadership development programs within UNC. Nationally, he has served on the Medicine-Pediatrics Executive Committee for the American Academy of Pediatrics and currently serves as an American College of Physicians (ACP) Wellness Champion, ambassador and representative to the ACP's wellness initiatives, and member of the ACP Provider Wellness Task Force. He also is a member of the Education Committee for the Alliance of Academic Internal Medicine (AAIM) and a founding member of the High Value Practice Academic Alliance (HVPAA). He currently is serving as chair of the ACP Council of Early Career Physicians and was recently selected to serve on the ACP Board of Regents. Dr. Wardrop was also named one of ACP's "Top Hospitalists" in 2018. At the 2019 ACP national meeting, he spoke on ways to prevent burnout, which was highlighted in this article.
As vice chair of education and faculty development, Dr. Wardrop will oversee all departmental educational programs and faculty development in the realms of teaching and leadership.
Read more on ummcmedicinenews.org.
7 College of Medicine Alumni receive 2018 Lead.Serve.Inspire Awards at The Ohio State University College of Medicine
The Ohio State University College of Medicine Presents the 2018 Lead.Serve.Inspire. Awards
The faculty and staff at the College of Medicine are celebrated annually at the spring symposium. Recipients of awards are nominated and selected by their peers or learners. These awards honor the outstanding contributors to the Lead.Serve.Inspire. curriculum and the College of Medicine's educational objectives.
College of Medicine alumni who received an award are listed below:
Part 1 Teaching and Learning Methods
Cardiopulmonary Disorders: Troy Schaffernocker, '02 MD
GI/Renal Disorders: Udayan Bhatt, '95 MD
Part 1 Educator
LP Preceptor of the Year: Jeffrey Weiland, '79 MD
LG Facilitator of the Year: Matt McCutcheon, MD, Res
Portfolio Coach of the Year
Deborah Lowery, '88 MD
Part 1 Excellence in Education
Sheryl Pfeil, '84 MD
Part 3 Excellence in Education
Troy Schaffernocker, '02 MD
Lead.Serve.Inspire.
Inspire: Nancy Liao, '10 MD
Class of 2003
Nine College of Medicine Alumni Selected as Members of Mazzaferri-Ellison Society of Master Clinicians Inaugural Class
An induction ceremony for the inaugural class of the Mazzaferri-Ellison Society of Master Clinicians was held at the Biannual Medical Staff Meeting June 27, 2018. The society is named in honor of Drs. Ernest Mazzaferri Sr. and Chris Ellison, who have both been widely recognized for their clinical excellence, professionalism, leadership, exemplary service and commitment to The Ohio State University and its College of Medicine. The alumni selected include:
James Allen, '84 MD
Ron Harter, '89 MD
David Kasick, '03 MD
Lisa Keder, '89 MD
John Kissel, MD, Res
Ernest Mazzaferri Sr., '62 MD (in memoriam represented by Ernest Mazzaferri Jr., MD)
William Pease, MD, Res
Steven Steinberg, '78 MD
Pat Vaccaro, MD, Res
Class of 2004
As a brutal heat wave approached, Nicholas Kman, '04 MD, shared his expertise on how to avoid heat related illnesses during this time and how to handle the symptoms if you do find yourself in that situation
Kristin A. Olson, '04 MD, appointed as Associate Dean for Curriculum and Medical Education at University of California's Davis School of Medicine
Kristin A. Olson, '04 MD earned her MD degree from The Ohio State University College of Medicine in 2004, and went on to complete an anatomic and clinical pathology residency at the University of New Mexico in 2010 and a surgical pathology fellowship at the University of California at Los Angeles in 2011. From there, she joined the faculty of the University of California at Davis School of Medicine as a surgical pathologist. She assumed responsibility for the general and systemic pathology course for the medical students, and became increasingly involved in working on the broader curriculum. After a national search, she was appointed as the associate dean for curriculum and medical education.
Read more on health.ucdavis.edu
Nick Kman, '04 MD, has been named 2020 CDEM Distinguished Educator of the Year
Congratulations to Dr. Nick Kman, one of the OSU Emergency Medicine faculty members who has been named 2020 CDEM Distinguished Educator of the Year!
Class of 2005
Erica Stein, '05 MD, announced as new Vice Chair of Quality and Compliance for the Department of Anesthesiology
Congratulations to Erica Stein, '05 MD, who was recently announced as the new Vice Chair of Quality and Compliance for the Department of Anesthesiology.
Kathleen Unroe, '05 MD, Presented on National Stage
Regenstrief faculty members are sharing the institute's groundbreaking research with national leaders in geriatrics at the 2019 annual meeting for the American Geriatrics Society in Portland, Oregon, May 2-4.
Regenstrief Research Scientist Noll Campbell, PharmD, MS, assistant professor of pharmacy practice at Purdue University College of Pharmacy, is presenting in multiple sessions, providing updates on the role of prescribing and deprescribing medications in various clinical settings. He presented an update in the pharmacologic approaches to prevention and treatment of delirium during a preconference session, and will lead a symposium on deprescribing medications in older adults. He also co-chaired the meeting's Special Interest Group for Clinical Research in Dementia, bringing together experts from across the country to generate discussion on current findings and future directions of ongoing clinical research aiming to improve care of those with dementia. Special Interest Groups are self-selected sections of the American Geriatrics Society, and serve to advance focused conversations in key areas.
Kathleen Unroe, MD, Regenstrief research scientist and interim director of the Center for Aging Research at Regenstrief, and several practitioners from the OPTIMISTIC team are scheduled to present on managing infections in the nursing home without needing to transfer residents to the hospital. They will speak about the lessons they learned from the OPTIMISTIC project regarding treatment for the most common ailments that lead to hospitalizations. In addition to her presentations, Dr. Unroe, who is an associate professor of medicine at Indiana University School of Medicine, will assume the role of chair of the American Geriatrics Society Public Policy Committee at the meeting, stepping up from her prior appointment as vice-chair.
OPTIMISTIC is an ongoing project funded by the Centers for Medicare and Medicaid Services. It has significantly reduced avoidable hospitalizations by increasing education within nursing homes and increasing compensation for treating common causes of hospitalizations within nursing homes.
Regenstrief scientists will also present posters and oral presentations. Dr. Campbell will discuss mitigating risk to brain health by deprescribing harmful medicines, Dr. Unroe will present on her ongoing APPROACHES project, which aims to improve advanced care planning in nursing homes, and Susan Hickman, Ph.D., a Regenstrief affiliated scientist and professor of nursing at IU School of Nursing, is set to present posters on the development of national Patient Orders for Life-Sustaining Treatment (POLST) program quality indicators and on the role of advance care planning in reducing avoidable hospitalizations.
The American Geriatrics Society is a nationwide society of geriatrics healthcare professionals dedicated to improving the health, independence and quality of life of older people. Their nearly 6,000 members include geriatricians, geriatric nurses, social workers, family practitioners, physician assistants, pharmacists and internists. The annual conference is the premier education event in geriatrics, providing the latest information on clinical care, research and innovative models of care delivery.
Since 1997, the Center for Aging Research at the Regenstrief Institute has led the nation in improving the lives of seniors through innovations in brain care, palliative care, transitional care and other aspects of the aging process.
The following are specific presentations by Regenstrief research scientists.
Regenstrief Oral Presentations
Hospital Elder Life Program (HELP) – Pharmacological Management of Delirium: Current Evidence-Based Update
Noll Campbell
Presenter: Noll Campbell, PharmD, MS graduate of Butler University
The Hospital Elder Life Program (HELP) is a comprehensive, evidence-based, patient-care program that provides optimal care for older persons in the hospital. Dr. Sharon K. Inouye and her colleagues at the Yale University School of Medicine originally designed HELP to prevent delirium among hospitalized older persons. The program also prevents functional decline and falls and allows older adults to return home at the maximal level of independence. HELP does this by keeping hospitalized older people oriented to their surroundings, meeting their needs for nutrition, fluids, and sleep and keeping them mobile within the limitations of their physical condition.
Communicating with Patients and Caregivers about Deprescribing
Noll Campbell
Presenter: Noll Campbell, PharmD, MS graduate of Butler University
Regenstrief Poster Presentations
Development of National POLST Paradigm Quality Indicator
Susan Hickman
Presenter: Susan Hickman, PhD, graduate of the University of Kansas
Systematic Advance Care Planning and Potentially Avoidable Hospitalizations of Nursing Home Residents
Susan Hickman
Presenter: Susan Hickman, PhD, graduate of the University of Kansas
The APPROACHES Pragmatic Clinical Trial – An Advance Care Planning Specialist Program in Nursing Homes
Kathleen Unroe, Susan Hickman
Presenter: Kathleen Unroe, MD, MHA, graduate of Ohio State University
APPROACHES, an ongoing trial co-led by Kathleen Unroe, MD and Susan Hickman, PhD aims to integrate advance care planning into the day-to-day workflow of a nursing home. It provides staff with the tools and knowledge necessary to support decision-making for nursing home patients with dementia and their families.
Regenstrief Panel Discussions and Symposia
Special Interest Group - Clinical Research in Dementia
Noll Campbell
Co-Chair: Noll Campbell, PharmD, MS graduate of Butler University
Managing Infections in the Nursing Home - Lessons from the OPTIMISTIC Demonstration Project
Kathleen Unroe
Presenter: Kathleen Unroe, MD, MHA, graduate of Ohio State University
Healthcare for Low-Income Seniors SIG
Steven Counsell, MD (RI Affiliate and IU professor of medicine)
Chair: Steven Counsell, MD, graduate of University of Cincinnati
Ashish Panchal, '05 MD, named Medical Director of Liberty Township fire-based Emergency Medical Services
Back on Jan. 30, the Liberty Township Board of Trustees approved entering into a contract with The Ohio State University Wexner Medical Center to provide a medical director to oversee the township's fire-based emergency medical services (EMS).
During the trustees' Tuesday meeting, residents met the new medical director, Dr. Ashish Panchal, professor of emergency medicine.
Panchal gave a short presentation on himself and his team: Dr. Daniel Bachmann, assistant professor of emergency medicine, and Dr. Nicholas Kman, professor of emergency medicine. He said when he put the team together, the focus was to find people who live in Liberty Township.
Panchal said both Bachmann and Kman live in Powell and are passionate about the community.
Trustee Shyra Eichhorn said she knew that Panchal had spent a lot of time with EMS providers since being appointed the medical director, and she asked him about their current state of wellness.
"As a medical director, one of the things that I think is paramount is if there is a disaster or our people are involved with something like that, there is a lot of shock from that and lots of emotional stress," Panchal said. "As a medical director, one of the responsibilities is to take care of our people."
Panchal said the township's EMS providers are a group of dynamic individuals that are engaged and professional. He said it would be hard to find a team of their caliber anywhere else, but they are very stressed due to the current issues surrounding the status of the EMS.
"Those are issues that need to be managed," he said. "Their resilience is being tried, and I think working on their stability is going to be one of the things that's a big priority."
A resident asked Panchal if he'd discovered anything broken with the township's EMS as Trustee Melanie Leneghan has suggested in the past.
Panchal said as medical director, he is looking at the future and the direction the EMS is going in order to develop better outcomes. He said he hasn't even searched for anything broken, because he respects what the EMS providers are doing.
"The future is where we stabilize," he said. "That's where I'm going to be able to save lives and take care of people."
Another question focused on what hospitals patients would be transported to in an emergency.
"As the medical director for Liberty, my advocacy is for our patients," he said. "Even if 90 percent go straight to Riverside (Methodist Hospital), I don't care. It's nearest and most appropriate, so they can get the care they need so that their lives can be saved."
Marie Follmer, the mother of a special needs child who has spent many hours riding in the back of the township ambulances as paramedics transported her daughter to the hospital, asked if Panchal had changed any of the protocols the EMS operates under.
"Trying to come in and change everything is the wrong thing to do," Panchal said. "That's actually how you affect patient outcomes in a negative manner."
Panchal said he is a slow and steady racer like a turtle, which he sees as a good thing when it comes to patient outcomes.
Read more on DelGazette.com
Jennifer Woyach, '05 MD, published by The New England Journal of Medicine
The New England Journal of Medicine published the work of Jennifer Woyach, MD '05, associate professor of hematology. And at the American Society of Hematology annual meeting, Dr. Woyach presented the results of her study, "Ibrutinib Regimens versus Chemoimmunotherapy in Older Patients with Untreated Chronic Lymphocytic Leukemia (CLL)", which change the standard of care for the treatment of older patients with CLL.
Jennifer A. Woyach, '05 MD, discussed the Alliance A041702 trial at the 61st American Society of Hematology Annual meeting and Exposition in December
At the 61st American Society of Hematology (ASH) Annual Meeting and Exposition, held December 7-10, in Orlando, Florida, Jennifer A. Woyach, MD from the The Ohio State University Comprehensive Cancer Center discussed the Alliance A041702 trial – a randomized phase III study designed to evaluate ibrutinib (Imbruvica) plus obinutuzumab (Gazyva), compared with ibrutinib plus venetoclax (Vencelxta) and obinutuzumab in untreated older patients aged ≥ 70 years diagnosed with chronic lymphocytic leukemia (CLL).
Yogen Kanthi, '05 MD, was interviewed in a CNN article about COVID-19 and Ibuprofen
Read more here: https://www.cnn.com/2020/03/16/health/coronavirus-ibuprofen-french-health-minister-scn-intl-scli/index.html
Class of 2006
Med school admissions may be affected by the COVID-19. Demicha Rankin, '06 MD, was quoted by US News discussing this!
Demicha Rankin, '06 MD, explained the aspects that make for a strong medical school application in an article with U.S. News
She shared her expertise from her position as associate dean for admissions and associate professor of anesthesiology at the Ohio State University College of Medicine.
Sitaramesh Emani, '06 MD, is leading a team at the Wexner Medical Center to research portable devices to supply inhaled nitric oxide. This clinical trial is being conducted in an effort to keep COVID-19 patients off of ventilators.
Read more on dispatch.com
Lawrence Robinson, '06 MD, was named the Top Otolaryngologist in Georgia
Dr. Robinson is also a Diplomat of the American Board of Otolaryngology and is a member of the American Academy of Otolaryngology- Head and Neck Surgery. He prides himself on his excellent bedside manner and his ability to communicate well with patients. He is currently working as a Otolaryngologist-Head and Neck Surgeon with Ear, Nose, Throat and Allergy Specialists.
https://doctors.piedmont.org/provider/Lawrence+L+Robinson%2C+Jr./390216
https://www.georgiatrend.com/2020/04/30/2020-top-doctors/
Class of 2007
Andrew D. Johnson, '07 PhD, FAHA, Voted to Receive Tenure
Andrew D. Johnson, a 2007 graduate of the IBGP program, has been voted to receive tenure within the Division of Intramural Research, National Heart Lung and Blood Institute, NIH.
Patrick White, '07 MD, named director of Division of Palliative Medicine at Washington University School of Medicine
Patrick White, MD, an assistant professor of medicine, has been named director of the newly formed Division of Palliative Medicine at Washington University School of Medicine in St. Louis. The appointment was announced by Victoria J. Fraser, MD, the Adolphus Busch Professor and head of the Department of Medicine.
"Patrick is nationally recognized as an outstanding clinician and educator in end-of-life care," Fraser said. "He has exceptional passion and dedication to providing comprehensive, multidisciplinary and compassionate end-of-life care to patients and their families. Patrick also has a broad vision to develop new clinical, educational and research programs to better integrate supportive care, palliative medicine and hospice services so that patients have access to the best possible care to reduce pain and suffering and improve quality of life."
Palliative medicine focuses on relieving the suffering of patients who have advanced diseases, and enhancing quality of life for patients and their families. It emphasizes addressing symptoms and using compassionate communication, combined with extra psychosocial and spiritual support, to provide valuable information, resources and comfort.
White is the chief medical officer of BJC Home Care and BJC Hospice. He provides clinical oversight and support to more than 650 clinicians and staff caring for more than 11,000 patients annually. In this role, he helped launch Evelyn's House, a 16-bed hospice facility that opened in 2017 to serve adult and pediatric patients and their families. He previously was co-chief medical officer of the University of Pittsburgh's affiliated hospice.
He is completing a doctorate in comparative effectiveness research in the University of Pittsburgh Clinical and Translational Science Program, with a focus on improving end-of-life care. He is actively engaged in clinical research to help reduce pain and nausea in patients with advanced cancer, including an NIH-funded clinical trial examining innovative therapies to reduce nausea and pain in those with advanced cancer.
"This is an amazing opportunity to work with some of the leading clinicians from Washington University to improve symptom management and enhance support for patients and families," he said. "I am especially grateful for the work of Dr. Maria Dans and the Barnes-Jewish Hospital team for building an amazing foundation for this work."
White earned his medical degree from the Ohio State College of Medicine, where he was a dean's scholar. He trained in internal medicine at Washington University and Barnes-Jewish Hospital, and he completed a fellowship in palliative medicine at the University of Pittsburgh.
He was selected as one of the inaugural "Hospice and Palliative Medicine Inspirational Leaders Under 40" by the American Academy of Hospice and Palliative Medicine, and he was one of seven physician leaders selected to the inaugural Hospice Medical Director Leadership Council. He also was appointed to the Missouri Palliative Care and Quality of Life Interdisciplinary Council and has served as a technical expert panel adviser to the Centers for Medicare & Medicaid Services on improving the quality of care at end of life. He recently was named one of the "40 under 40" by the St. Louis Business Journal for his leadership and service to the St. Louis community, and he is a member of the Gold Humanism Honor Society.
Read more on medicine.wustl.edu
Casey Kelley, '07 MD, Elected to Board of International Lyme and Associated Diseases Society
At the International Lyme and Associated Diseases Society (ILADS) annual conference, held Nov. 1 - 4 in Chicago, Casey Smith Kelley, MD, was elected to join the organization's ten doctor Board of Directors. ILADS is a nonprofit, international, multidisciplinary medical society dedicated to supporting the appropriate diagnosis, treatment, education and research of Lyme and associated diseases.
Dr. Kelley is a 2007 graduate of The Ohio State University College of Medicine with a Doctorate of Medicine. She is currently the associate medical director at WholeHealth Chicago, one of the oldest integrative medicine centers in the Midwest. Dr. Kelley is a dual-board certified physician in family medicine and integrative medicine.
"I started treating patients with Lyme Disease after I myself was diagnosed with the disease," stated Dr. Kelley. "With this first-hand experience and the discipline of an evidence-based functional medicine practitioner, I have focused on treating Lyme and other tick-borne diseases for many years. I am excited to join the ILIADS Board of Directors because I am on an unending quest to further advancements in the search for answers to treating Lyme and tick-borne diseases."
Dr. Kelley is a founding member of the Academy of Integrative Health and Medicine. a ten-year member of the Institute of Functional Medicine, and lectures nationally about Lyme Disease. She is a 2010 graduate of the University Of Illinois Chicago College Of Medicine Family Medicine Residency Program at Saint Joseph Hospital.
Class of 2008
Congratulations to Aerik Williams, '08 MD, who recently published a book entitled "Aerik's Anatomy: A Physician's Tale of Humanism in the Practice of Medicine"
The book is available at Barnes and Noble!
W. Kelton Vasileff, '08 MD, was recently quoted in an article about living with joint pain
Class of 2009
Congratulations to Allison Rossetti, '09 MD, Res, who co-authored an article in The Society of General Internal Medicine entitled "Doctors As Parents and Teachers: Experiences in the COVID-19 Era".
The article addresses the challenges that physicians face balancing work and family.
Marcia Bockbrader, '09 MD, PhD, published by Nature Medicine
Nature Medicine published "Meeting Brain-Computer Interface User Performance Expectations Using a Deep Neural Network Decoding Framework" by co-senior author Marcia Bockbrader, MD '09, PhD, assistant professor of physical medicine and rehabilitation. Brain-computer interface neurotechnology has the potential to reduce disability associated with paralysis by translating neural activity into control of assistive devices.
More Updates
Francis O'Donnell, MD, Res Welcomed as NHRMC's First Headache Specialist
Neurology has welcomed Francis O'Donnell, as its first headache specialist, according to a news release.
O'Donnell will treat headache and facial pain, officials said in the release.
"We are excited to have Dr. O'Donnell join NHRMC Physician Group - Neurology," said William Boles, medical director of NHRMC Physician Group - Neurology, in the release. "His skill and experience will be a great addition to our team."
O'Donnell earned a Bachelor of Arts in philosophy and psychology from Lehigh University in Bethlehem, Pennsylvania. He earned his Doctor of Osteopathy from Kirksville College of Osteopathic Medicine in Kirksville, Missouri.
He worked as an intern in medicine at Doctors Hospital in Columbus, Ohio after earning his medical degree. He then completed his residency in neurology at The Ohio State University in Columbus, officials said.
O'Donnell is a co-author medical articles and a speaker at meetings and presentations, stated the release. He held the position as company president and board chairman OrthoNeuro from 2008 to 2011.
Read more on WilmingtonBiz.com
Brian Goodman, MD, Res, joins WVU Cancer Institute
As the WVU Cancer Institute grows physically through renovations and expansion, it also continues to recruit acclaimed physicians to provide quality care to patients.
Brian Goodman, MD, joined WVU Medicine in April from Wheeling Hospital, where he served as a thoracic surgeon. Dr. Goodman earned his medical degree at the University of Vermont College of Medicine before completing a general surgery residency at Allegheny General Hospital in Pittsburgh. He completed a cardiothoracic surgery fellowship at The Ohio State University Medical Center and a minimally invasive thoracic surgery fellowship and a thoracic oncology fellowship at Brigham and Women's Hospital.
Read more on wvumedicine.org
Michael Miller, MD, Res, announces retirement as chair of the Department of Plastic and Reconstructive Surgery
Michael Miller, MD has shared that he will retire as chair of the Department of Plastic and Reconstructive Surgery at the end of February after more than 12 years of outstanding service to The Ohio State University.
Dr. Miller completed his residency training in plastic and reconstructive surgery at Ohio State and his fellowship training in reconstructive microsurgery at Tulane University School of Medicine. In 1990 the University of Texas MD Anderson Cancer Center recruited him to help establish a new Department of Plastic Surgery and ultimately serve as deputy chair. Ohio State recruited him back in 2007, when he joined the faculty of the Department of Surgery as division director of plastic surgery.
Under Dr. Miller's leadership, the division grew and became a separate department in 2010. He successfully recruited highly specialized surgeons able to provide a variety of new clinical services such as microsurgical breast reconstruction, lymphatic reconstruction, microsurgical extremity salvage and targeted muscle reinnervation in patients with extremity amputation. Dr. Miller promoted a culture of multidisciplinary cooperation, playing an integral part in establishing The Ohio State Hand and Upper Extremity Center, a joint program with the Department of Orthopaedics.
Dr. Miller's commitment to discovery has led the department to being noted for a variety of basic, translational and clinical research activities addressing areas such as wound healing, craniofacial speech therapy and clinical application of advanced technology with computerized surgical planning and three-dimensional manufacturing.
The department has become one of the largest plastic surgery programs in the nation, with highly competitive training programs. He established programs in underserved areas domestically and internationally that allow residents and faculty to train and provide exceptional care. Finally, he established the first endowed chair in plastic and reconstructive surgery at Ohio State, the Robert L. Ruberg, MD, alumni chair in plastic surgery.
Rajiv Chandawarkar, MBBS, associate professor of plastic surgery and medical director of plastic surgery at University Hospital East, has agreed to serve as acting chair for the Department of Plastic Surgery, effective immediately.
Please congratulate and thank Dr. Miller for his remarkable contributions to Ohio State as an outstanding chair and leader.
Rich Rood, MD, Res, to become Professor of Medicine at Washington University School of Medicine
Dr. Rood was the 2018 Recipient of the Stephen D. Zucker Award for Excellence in Faculty Mentorship given by the graduating gastroenterology fellows of the Digestive Diseases Division at the University Of Cincinnati College Of Medicine. He will be retiring from his position as associate professor and medical director of the Inflammatory Bowel Disease Program after 10 years to become professor of medicine at the Washington University School of Medicine in St. Louis where he will continue his work in inflammatory bowel disease and that of a physician educator and mentor. He was honored to meet the Floyd M. Beman, MD professor of medicine and chairman of the Gastroenterology Division at OSUWMC. Dr. Beman was one of his mentors and one of his physicians.
Med Center Names Three Associate Chief Clinical Information Officers
The medical center is pleased to announce the appointment of three associate chief clinical information officers: Eric Adkins, MD, Res; James Knight, MD, Res, FHM; and Ravi Tripathi, MD. A new role, the associate CCIOs are responsible for assisting the chief clinical information officer in providing institutional leadership for the development and deployment of information technology across multiple disciplines. The associate CCIOs will collaborate with clinicians and leaders to identify the best possible technology solutions across medical specialties and care disciplines and will assist clinicians in the use of the electronic medical record to help ensure the delivery of high-quality, cost-effective, patient-centered care. The appointments were effective Dec. 1.
Dr. Adkins is an associate professor of emergency medicine and critical care. He is the vice chair of clinical affairs in the Department of Emergency Medicine. He completed his medical degree at West Virginia University in 2002 and a five-year residency program for both emergency medicine and internal medicine at Christiana Care Health Services in Delaware in 2007. He completed fellowship training in pulmonary and critical care medicine at the Wexner Medical Center in 2010. He is board certified in all four specialties. He completed a master's degree in medical science at Ohio State in 2010. He has a joint appointment with the Department of Internal Medicine, Division of Pulmonary, Critical Care and Sleep Medicine, where he practices a portion of his time in the Medical Intensive Care Unit. He is a fellow of the American College of Emergency Physicians. Dr. Adkins currently oversees the two medical center Emergency Departments and two AfterHours care sites and is the chair of the IHIS Decision Support Committee.
Dr. Knight is the associate director of Medical Informatics in the Division of Hospital Medicine. He attended medical school at the Mayo Clinic, then completed an internal medicine and pediatrics residency at Ohio State. He joined the Ohio State faculty in 2009, and is passionate about leveraging technology to improve patient care and the physician experience. Dr. Knight is an Epic-certified physician builder, board certified in clinical informatics and has presented numerous times at Epic X-pert Group Meeting as well as at User Group Meetings.
Dr. Tripathi joined Wexner Medical Center in 2010 and is a clinical associate professor of anesthesiology and serves as director of Anesthesiology Critical Care Services. He received his medical degree from the Northeast Ohio Medical University. He then completed an anesthesiology residency and critical care medicine fellowship at the University of Michigan in 2010 and a cardiac anesthesia fellowship at Ohio State in 2012. Dr. Tripathi practices cardiovascular intensive care in the Ross Heart Hospital, where he serves as medical director of Critical Care and of Information Technology. He has academic interests in mechanical circulatory support, health information technology and nutrition and employee wellness. Dr. Tripathi is an Epic-certified physician builder and is also a co-founder of RossFit at the Ross Heart Hospital, a program to foster employee wellness.
Jonathan A. Ducastel, MD, Res, joins McLaren Northern Michigan Nephrology
McLaren Northern Michigan recently welcomed Petoskey native Dr. Jonathan A. Ducastel back to his hometown to practice with McLaren Northern Michigan Nephrology alongside Dr. Alfred Ajise and Dr. Gary Shaw.
Dr. Ducastel received his medical degree from the Michigan State University College of Human Medicine. He completed his internal medicine internship and residency as well as nephrology fellowship from The Ohio State University, where he had the position of chief fellow.
"I knew I wanted to go into medicine when I was studying biology at the University of Michigan," Ducastel said. "From there, nephrology was a clear choice."
When looking for a location to practice medicine, Ducastel knew he wanted to come back to his hometown of Petoskey.
"After my one month internal medicine rotation in Petoskey, it was my goal to return home to Petoskey and practice medicine." Ducastel said. "Growing up in Northern Michigan, you sometimes forget how amazing this place is.
"I am looking forward to being close to my friends and family, and soaking in the beautiful bay views."
Back in Petoskey, Ducastel is excited to spend more time with family and friends as well as introduce his wife, Natalie, and two French Bulldogs, Gus and Penny, to all that Northern Michigan has to offer.
In his free time, Ducastel enjoys cross country running, cycling, soccer and basketball.
Read more on petoskynews.com
William Hicks II, MD, Res, Receives 2019 Business First 40 Under 40 Award
Congratulations to Stephen William Hicks II, MD (RES) on receiving a 2019 Business First 40 Under 40 Award. Dr. Hicks is a vascular neurologist with OhioHealth.